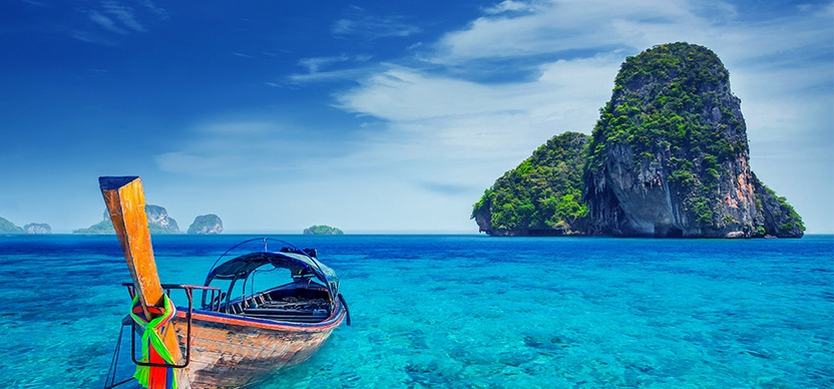 If you're looking for a desirable place to spend your upcoming trip, look no further than Halong Bay Vietnam. Thanks to the breathtaking landscape and loads of fascinating activities, Halong Bay will never disappoint you. Keep reading to have a brief look about this stunning to prepare well for your next holiday.
Halong Bay location
Halong Bay is a UNESCO World Heritage Site, located in Quang Ninh Province, Vietnam. The bay features thousands of limestone karsts and isles in various sizes and shapes. Halong Bay has 120km-long coastline, an area of around 1,553km², including 1,969 islets, most of which are limestone.
The core of the bay has an area of 334km² with a high density of 775 islets. The limestone in this bay has gone through 500 million years of formation in different conditions and environments. The geo-diversity of the environment in the area has created biodiversity, including a tropical evergreen biosystem, oceanic and sea shore biosystem. Halong Bay is also home of 14 endemic floral species and 60 endemic faunal species.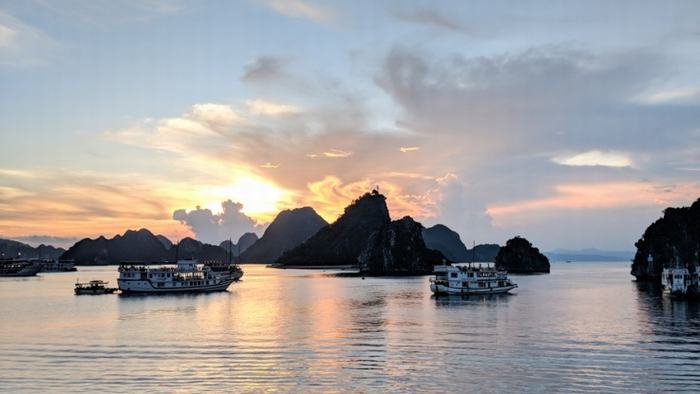 Sunset in Halong Bay
Best time to visit Halong Bay
July – August
It is the peak season in Halong Bay with most of the domestic visitors. Coming to Halong at that time, you can take part in a lot of activities such as exploring limestone caves on Bo Hon Island, or enjoying the beauty of the bay from the seaplane.
It will be an unforgettable experience when flying in the sky at the dazzling sunset. The seaplane is also the perfect choice for you to immerse in the landscape with a low-altitude service.
Because of the peak season, the travel cost is also high, and it's hard for you to choose suitable accommodation. Also, in the summer, there are storms which may cause you to cancel your trip.
November – December
It is a great opportunity for those who want to explore a peaceful and less crowded Halong Bay when it attracts a lot of international tourists.
At that time, the rainy season is over, and the storm risk is low. With the temperatures around 20 degrees Celcius, it is not surprising that the Western travelers choose Halong to enjoy the warm sunshine.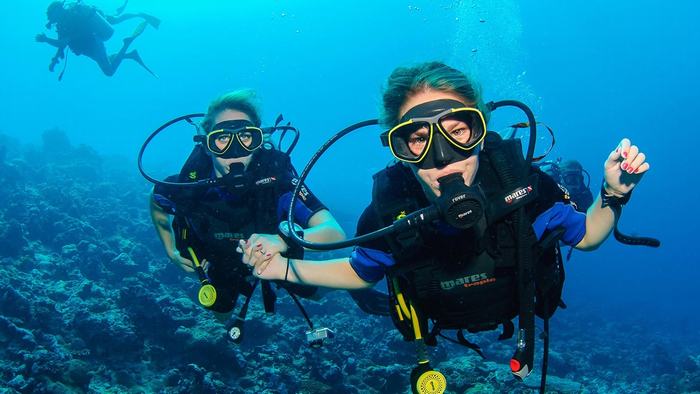 Scuba diving in Halong Bay
What to do in Halong Bay
Halong Bay is a popular travel destination with lots of attractive activities. Tourists can stay on a modernized version of junk, a classic Asian sailing vessel, and overnight and visit the floating villages, as well as many fascinating limestone caves.
The water inside the caves is so clean and clear that the sea bottom and its various corals and creatures become visible. The fresh seafood is always a treat and the onboard chef's prepare fabulous meals.
If tourists are more interested in exploring the most remote corner of Halong Bay on their own, kayaking in Halong will meet their expectations. The only companions on a kayaking trip in Halong Bay will be the rocks, local fishermen, sea birds, and the occasional monkey.
A morning swim and diving off the second story of the junk is also a favorite activity for many of the tourists that visit each year. The sea is blue, the sun is yellow, and the sand is white. Many small isolated islands are available for tourists to sunbathe and swim on and around.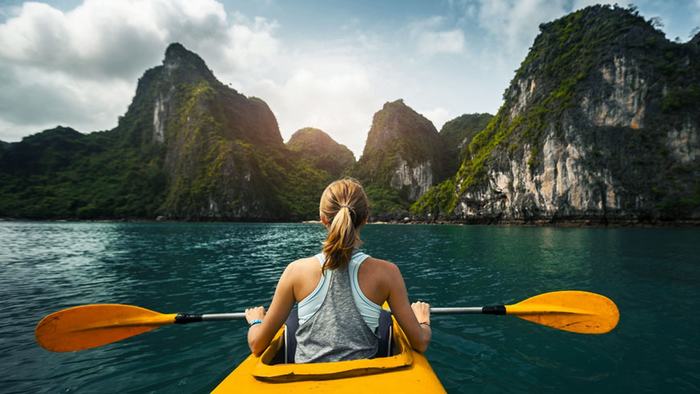 Kayaking in Halong Bay
Since Halong Bay is a very famous travel destination not only in Vietnam but also all over the world, the tourism industry here is well-developed. Tourism services are high quality, the roads to Halong Bay from Hanoi are very developed, and the boats are well maintained and comfortable.
The onboard rooms vary to accommodate the budget conscious travelers as well as the luxury traveler looking for a private tour with their family. Traveling to Vietnam and taking a cruise on Halong Bay will be a well-deserved treat and an experience that will not be forgotten.
We hope that with our information above, you will have a clearer look about Halong Bay and make it easier to for you to prepare. If you concern more about Halong Bay Vietnam tours, you can visit our website. Do not hesitate to contact us if you have any questions. Have a safe journey!