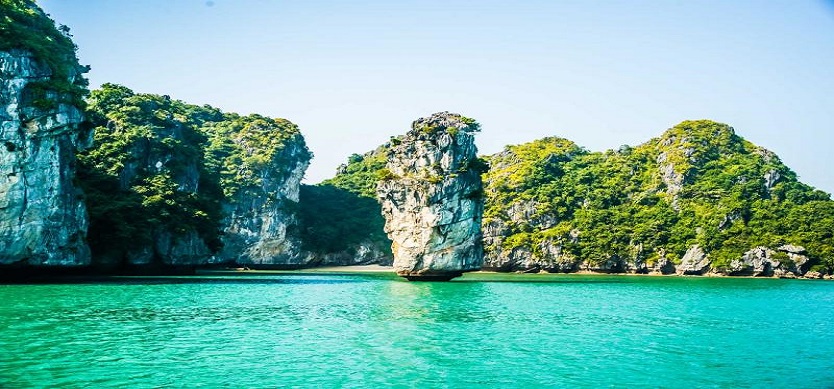 Halong Bay is a spectacular location for sightseeing in Vietnam. Located in the Gulf of Tonkin, it forms an amazing seascape of limestone pillars along with more than 1,600 islands and islets. Travelers coming to Halong Bay will enjoy not only the boat trip, sea kayaking but also the very scuba diving experience.
For tourists who love discovery, scuba-diving will be a favorite activity on Halong Bay. By scuba-diving, tourists will have chance to see the the wonderful underwater world of Halong by their eyes.
Overview of Halong Bay
Halong Bay is a small bay in the west of Tonkin Gulf, it is under the administration of Halong city, Quang Ninh province in the northeast of Vietnam. Recognized twice as Natural World Site, Halong is blessed by nature with the gorgeous landscapes which is perfectly the combination of sea, mountains, and people creating the unique set-up that is extremely unique in the world. Coming to Halong, tourists will not be disappointed when seeing the masterpieces of nature with the hundered limestone cliffs floating on the blue sea in strange shapes and sizes, on the limestone cliifs, there is a cave system with the breathtaking stalactities. Moreover, there are many interesting activities for you to experience in Halong such as kayaking, cruising, swimming, diving, etc.
Scuba-diving in Halong Bay
The time from April to December is the most wonderful period for travelers to join "Halong Bay Scuba Diving". The temperature of water at this time is from 26-29 celsius degrees. Scuba diving with Halong Voyage – a the special product which no one has done before in Halong bay. Travelers can explore hidden beauty underwater with thousands of splendid coral and fish like sergeant major fish, Clark's anemone fish. Tourists will see colorful their method survive. Underwater world will make you to feel novel, small and peaceful as come back inside your mother. Tourists will perfect relax and excited to discover underwater world. With internationally-licensed, well-trained scuba divers and assistants, we guarantee the safety, papering amenities with friendly and attentive management which gives you an unforgettable experience.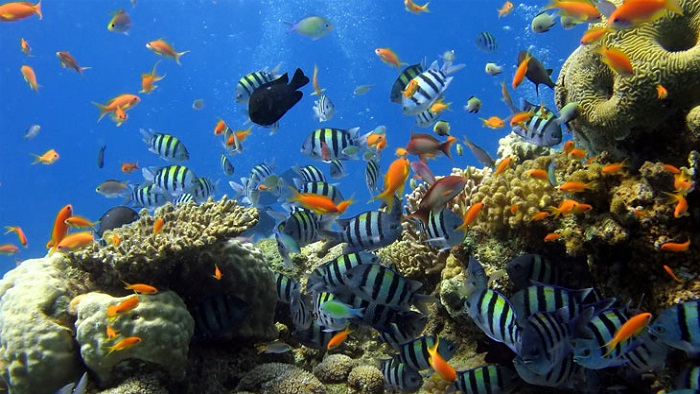 Undersea world
When tourists snorkel underwater in Halong bay, you will be provided useful equipments such as: mask, fins, snorkel, cylinder, exposure suite, compass, regulator… All facilities are regularly checked and match safety standard. Therefore, it's unnecessary to worry about your safety. Let's join Halong bay tours from Hanoi or Halong bay cruise tours to have opportunity to experience this interesting activity.
Some Tips for diving longer and deeper safely
There are a number of techniques to increase the diver's ability to dive deeper and longer:
- Technical diving – diving deeper than 40 meters (130 ft), using mixed gases, and/or entering overhead environments (caves or wrecks)
- Surface supplied diving – use of umbilical gas supply and diving helmets
- Saturation diving – long-term use of underwater habitats under pressure and a gradual release of pressure over several days in a decompression chamber at the end of a dive.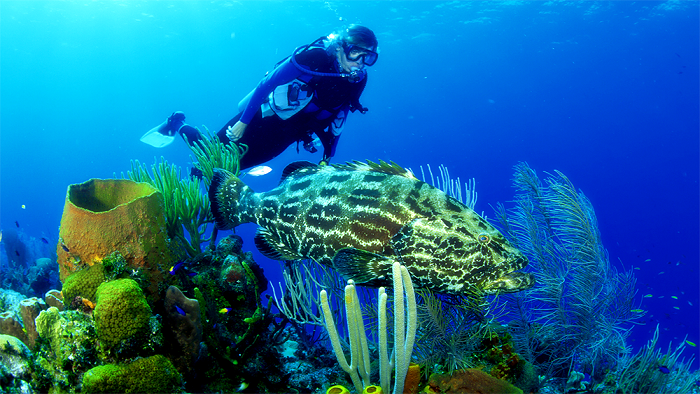 Diving in Halong sea
Halong Bay is a wonderful place where tourists can admire the spectacular landscapes, enjoy the delicious food, and do many exciting activities. If you need any information about Halong scuba diving tours, or Halong cruise tour, please feel free to contact us. Thank you!