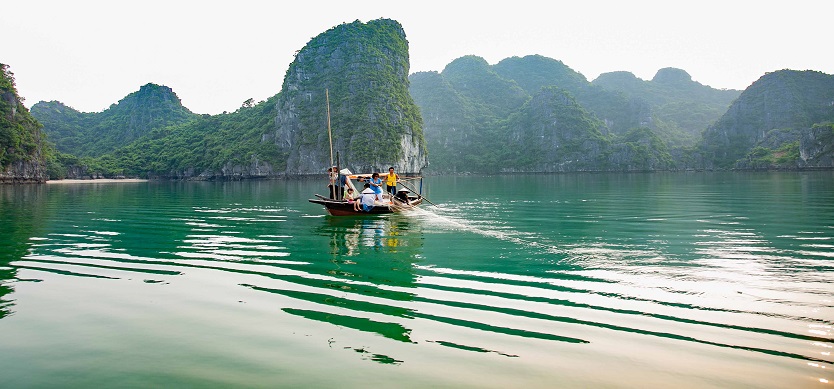 Halong Bay is a wonderful bay in the Gulf of Tonkin, formed by the hundreds of limestone mountains in shapes and sizes. With the fairytale beauty of Heritage - World Natural Wonders of Ha Long Bay, the modernity, elegance and sophistication of high-class entertainment complexes are located right on the bay and city of Halong, Halong Bay has become an attractive destination for both domestic and international tourists. Today, we introduce you the useful tips for Halong cruise trips as well as Halong city tour, please check it out.
Overview of Halong Bay
Halong Bay is a famous tourist destination of Vietnam, located in the west coast of Tonkin Gulf in the Northeastern Vietnam area. With thousands of spectacular islands, Halong Bay is recognized by UNESCO many times as a natural heritage of the world. Halong tourism has the advantage of beautiful scenery, attractive to domestic and international tourists.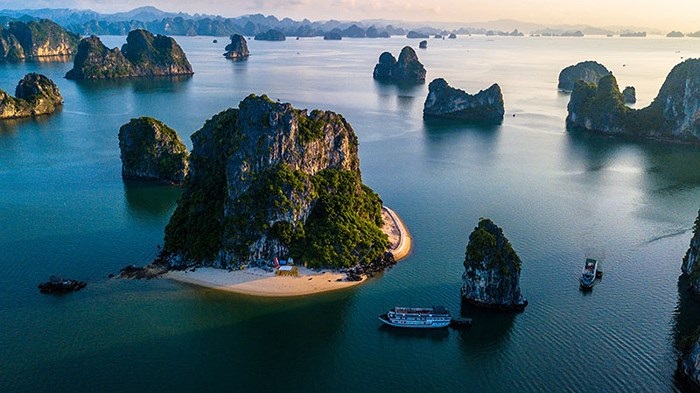 Halong Bay
19 useful tips for traveling in Halong Bay
1. For good telephone/internet service make sure that you buy your sim card through an established service provider in Vietnam. You can also consider buying Tourist SIM right at the airport. There usually have some telecom booths or shops for you to choose from. The most-used brands are Viettel, Mobifone and Vinaphone.
2. Do not drink tap water and choose only good mineral water kept away from the sun.
3. There are three or four reliable taxi companies in the south, Mai Linh and Vinasun are the most common and the most reliable. Some more reliable taxi brand can be Taxi Group in the North, but the fare is a bit high compared to other taxi companies.
4. Dress modestly and appropriately when visiting local dwellings and religious sites, etc. Make an offering to the gods and put a donation into the box if you want to make a good impression.
5. Leave your valuables behind in the hotel safe box at all times.
6. When crossing the road – especially in HCMC – always keep looking to the left and right and walk slowly! Make eye contact with oncoming motorbikes and check that they see you so that they can avoid you. Be prepared for zebra crossings to be ignored and for motor vehicles to expect you as a pedestrian to give way to them.
7. At rush hour motorcyclists take to the pavements in droves in attempt to beat traffic jams, endangering the lives of pedestrians.
8. Wear a mask when walking in the cities, to avoid breathing in vehicle fumes and other noxious smells.
9. When walking be prepared for people to stroll casually into your path and expecting you to navigate around them.
10. Diaharrea pills are cheap and readily available in Vietnamese cities.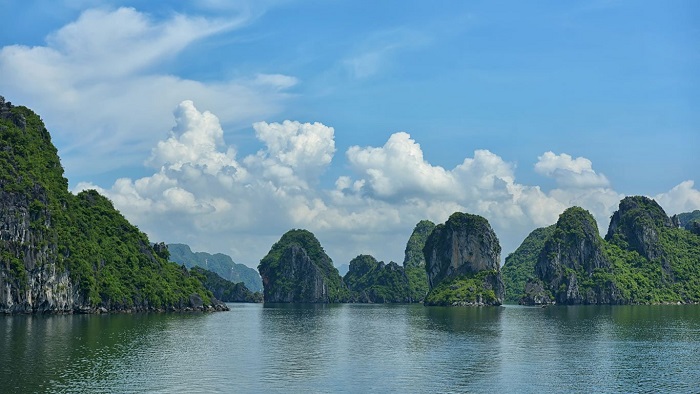 Fairytale beauty of Halong Bay
11. Do your homework about where to eat - there are some excellent reasonably priced restaurants. The best choice of choosing where to eat is to look up information in local website or mobile applications. Some reliable one can be Hi Vietnam, diadiemanuong, foody etc.
12. Always ask permission first before taking photographs, especially in minority areas.
13. Arrange for medical insurance (including the provision for emergency evacuation) prior to departure, as there is no free medical treatment available in Vietnam. Choose an international facility if you need treatment - there are some excellent ones, but they are usually expensive (Victoria International Clinic in Saigon is an exception).
14. Mind your change - the 100,000 and 10,000 notes look similar; the 20,000 and the 500,000 are both blue. While most Vietnamese are honest and used to tourists fumbling for the right currency values, a few will actively try to short-change you. Take your time to count the zeroes or you'll unintentionally make someone very happy.
15. Spring is a great time to travel in Saigon, Mekong Delta, Hoi An and Hanoi, and Halong Bay.
16. If you choose to go to Halong Bay, stay 2 nights because of the road trip, poor roads, it is a long way to go for 1 night, and you see a lot more in the 2 days.
17. Be prepared to bargain, especially at markets, where you should pay about half of the asking price (except at fixed price stores).
18. In the summer, Vietnam is hot and humid, so you can leave your jeans at home. Unlike Saigon, Hanoi has four seasons with very hot and sticky summers and rather cold and humid winters. Pack accordingly if you plan to be there from November to January. It can be extremely cold so be sure to pack a warm jacket.
19. When you go shopping, don't touch anything without deciding you will buy it, because the seller will think you want it and force you to buy it even if you don't like it.
Hope that after this post, you will have the best preparation in both of physical and mental for your Halong trip. If you have any question about Halong Bay boat cruise, please contact us. Thank you!