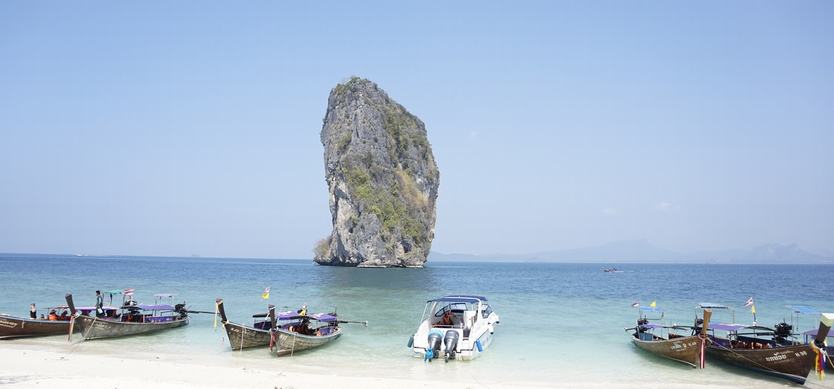 If you are planning to travel to Van Don, Quang Ninh this year, let's quickly note these following guides for the "island of ecological paradise" of Halong Bay Tours now!
Favored by nature with beautiful beaches, clear blue water, stretched white sand, national park, rich natural resources, and valuable historical and cultural relics, Van Don of Quang Ninh is one of the northern destinations chosen by many visitors to travel with family and friends during the summer. Coming to Van Don, tourists will free their soul in the beauty of nature, explore the life of fishermen as well as enjoy the "ecstatic" fresh seafood.
As an island district of Quang Ninh province, about 50 kilometers from Halong city, Van Don is famous for its various unspoiled and beautiful beaches, mountains on Quan Lan and Ngoc Vung islands, hiding the precious seafood and tourism potential.
How to travel
The distance from Hanoi to Van Don is around 220 kilometers so that you can take passenger cars at My Dinh, Luong Yen, and Giap Bat bus stations to Van Don with the travel time of about 4-5 hours. Some reputable car companies that you can choose are Kumho, Hoang Long, and Duc Phuc, etc with the ticket price of about VND 120,000/seat.
Arriving at Van Don, you can catch the bus to Cai Rong port. From here, you can visit the island by speedboat or wooden ship.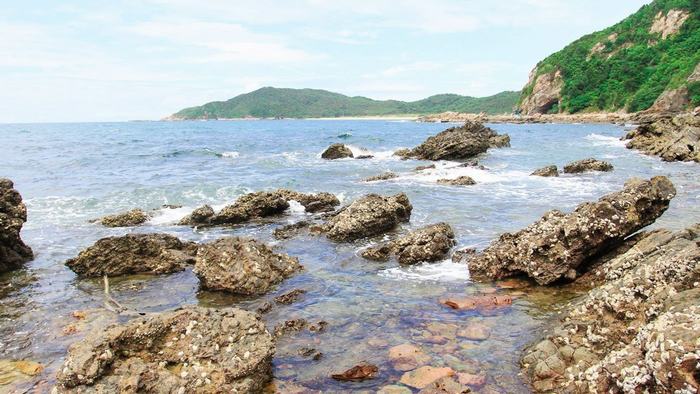 Van Don Island
Top attractions in Van Don
Based on the Van Don travel experience in Quang Ninh province, you can choose to travel to Quan Lan, Co To, or both of them if you have plenty of time. Here are some places that we suggest for you when going to Van Don.
Quan Lan beach
Located in Bai Tu Long Bay, Quan Lan beach has a pristine beauty and ecological environment. Lying between Minh Chau and Quan Lan island communes of Van Don district, it is one of the hottest tourist attractions in the province in recent years.
Tourists can take the speedboat Cai Rong - Quan Lan to go here. The boat runs about 40-50 minutes at prices of VND 120,000/ticket from Monday to Thursday and VND 160,000/ticket from Friday to Sunday.
Boat schedule: Cai Rong - Quan Lan: leaving at 7.30 a.m and 1.30 p.m
Quan Lan - Cai Rong: leaving at 8.30 a.m and 2.30 p.m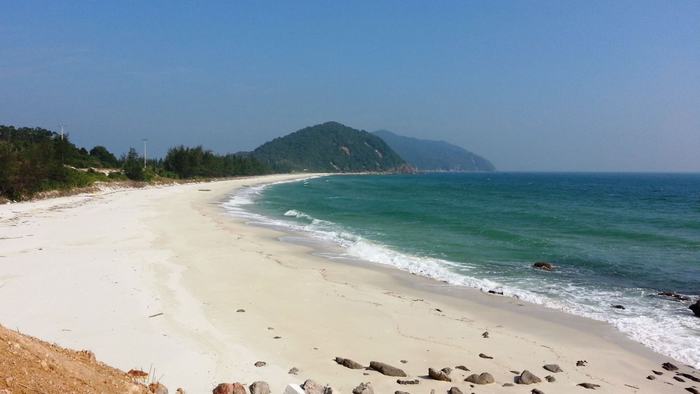 Minh Chau Beach
Quan Lan Fane
Quan Lan fane worships Tran Khanh Du, the general of the Tran Dynasty who had great merits in the resistance war against the Yuan-Mong rival. As a result, the fane has been worshiped as the royal fane of the village. Besides, the fane also worships Duong Khong Lo and "Four holy gods" who were praised by the people here. The floor of the fane is made of wood which is a rare ancient architecture in our country.
Quan Lan Pagoda
Situated beside Quan Lan fane, the pagoda with a simple architecture is a place to worship the Buddha, Princess Lieu Hanh, and Mr. Hau - a person who had contributed to the construction of the pagoda.
Minh Chau Beach
Due to being located far away from other beaches, Minh Chau beach is quite quiet, suitable for those who like the peaceful moment on the beach. Minh Chau beach is very soft, and it is the cleanest beach on the island.
Viet My beach
This area has a beautiful artificial beach called Viet My. After swimming, travelers can eat here also because the food here is quite delicious at a low price.
Cai Bau Pagoda
Cai Bau pagoda, also known as Truc Lam Giac Tam monastery, was built on the foundation of Phuc Linh Tu pagoda, dating from the Tran Dynasty of over 700 years ago.
Ngoc Vung Island
Surrounding Ngoc Vung island, there are many beautiful beaches with airy landscapes and long white sand with peaceful, unexploited space.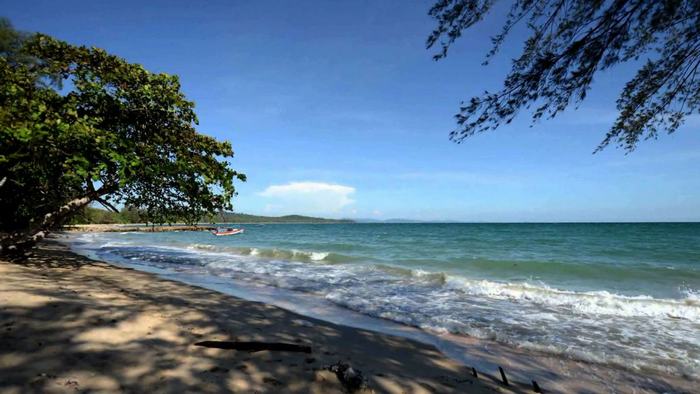 Ngoc Vung Island
Ba Mun Island
Having not only beautiful beaches but Ba Mun island also owns many valuable precious plants and many large ancient trees.
What to eat
Visiting Van Don, travelers certainly cannot ignore the delicious seafood such as peanut worms, squids, geoducks, grilled oysters, etc.
Depending on each destination, the cost of meals is different. If you eat at a restaurant, the average price is about VND 100,000-200,000/person while hiring the local people to cook, the price will be lower that is only about VND 50,000/person.
Some excellent restaurants in Van Don that you can refer to are Gio Bien 2 restaurant, Tuyen Tuyet restaurant, Phan Tuyet restaurant, and Dia Duong restaurant, etc.
Van Don has many beautiful beaches on the islands and many mysterious caves. Coming to Van Don, tourists not only release their soul with the beauty of nature but also go sightseeing the pagodas, and enjoy the fresh seafood of indigenous people. If you like this place, don't hesitate to like and share this with your friend to have a wonderful time on the island. Thank you.