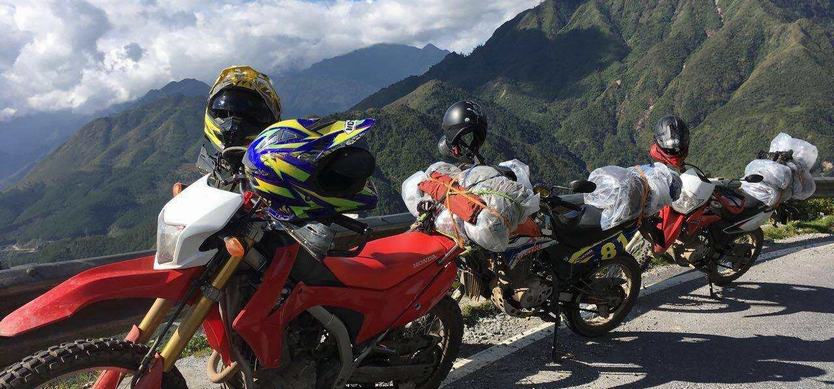 The number of inbound and outbound tourists to Quang Ninh in recent years has dramatically increased which shows the stable development of Quang Ninh tourism. So, a motorbike trip to Quang Ninh to discover the beauty of nature and culture of this northeastern land is worth to waste your youth time. Here are the detail guides we recommend you to consider in your trip to Quang Ninh.
When is the best time to visit Quang Ninh?
Quang Ninh is located in the northeast of Vietnam with cool weather all year round. In general, there are two main seasons in a year including the rainy season and dry season. The rainstorm is concentrated in June, July every year, but you can come here regardless of the season year.
The spring is the festival season in Quang Ninh where tourists rush into the spiritual relics such as Yen Tu Pagoda, Ba Vang pagoda to pray for luckiness and happiness. Tourists come to Quang Ninh the most crowded is from the end of April and last until early spring next year. However, tourists should often watch the weather forecast to avoid the tropical storms in June and July.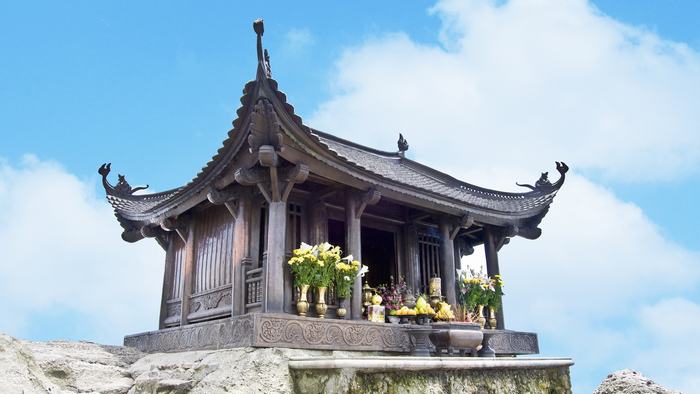 Dong pagoda
The routes to move to Quang Ninh
There are two main roads to move from Hanoi to Halong. The nearest way is to follow the national road No.5 to T-junction in Sai Dong, turning toward Bac Ninh. From Bac Ninh province, take the highway No.18 through Pha Lai - Chi Linh - Dong Trieu - Uong Bi - Ha Long.
Or we can go towards Noi Bai Airport - Bac Ninh - Highway 18A through Pha Lai - Sao Do - Dong Trieu - Uong Bi - Ha Long.
Where to stay in Quang Ninh
In recent years, homestay is a very popular type of accommodation with a unique design, attracting the attention of a lot of young people.
Momento Halong
Address: Hoang Quoc Viet street, Halong city, Quang Ninh.
Room rates: From Tuesday to Thursday: the price of the room is 2.300.000 VND / night for groups of up to 10 people.
From Friday to Sunday: the price of the room is 3.300.000 VND / night for groups of up to 10 people. Children from 3 to 10 years old: 50.000 / person / night. Children under three years old are free of charge.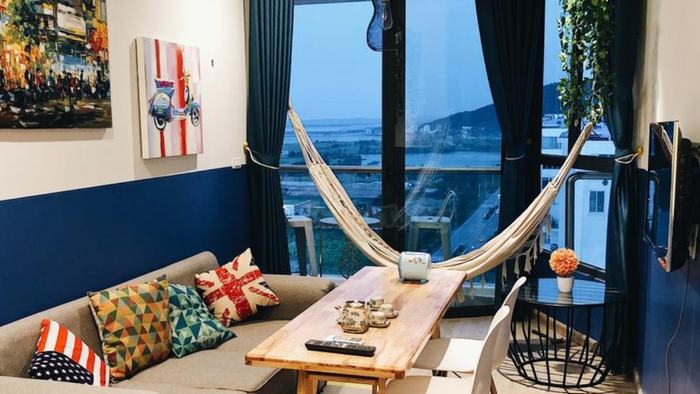 Homestay in Quang Ninh
Halong Party Hostel
Address: 23 Vuon Dao street, Halong city, Quang Ninh
They are located right at Bai Chay ward and only 300m from Halong night market. Rooms are designed with the dorm rooms providing many bunk beds in a large room. Prices range from 140.000 VND to 160.000 VND/ bed.
The famous destinations in Quang Ninh
Co To Island
Co To island is a hot destination for tourists in recent years; this island is still quite wild and unspoiled with hidden charm. The rocky beach protrudes the sea which inspires the photographers to linger on the beach for a whole day. Besides that, the lighthouse looks so majestic and magnificent from the far distance and the way to get there is also very romantic. There are numerous homestays in Co To with the unique architecture and reasonable price.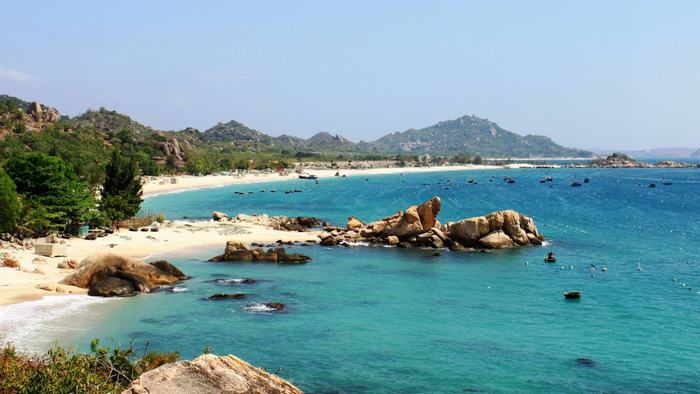 Co To Island
It is one of seven new natural wonders of the world with a large area of more than 2000 large and small islands. This place is not only a tourist attraction which attracts millions of visitors every year but also has cultural, aesthetic, geological, biological and economic values for the region as well as the whole country.
The place is also famous for the most beautiful caves such as Thien Cung, Dau Go, Trinh Nu, etc. as well as gorgeous islets in shapes and sizes such as Trong Mai, Cho Da, etc.
Yen Tu Pagoda
Being one of the attractive tourist destinations in Ha Long, Quang Ninh, Yen Tu is a complex of many historical and religious relics, which is one of the most well-known and respected spiritual centers of Vietnam. Moreover, this place is also known as the land of Buddhism in Vietnam with the famous and specific temples on the mountain.
What to eat in Quang Ninh
Co To dried squid
The characteristic flavor of dried squid has long been famous for its fresh ingredients in natural sea conditions, which are processed locally in a special way with skillful hands of local people.
Squid has a straight, thick body. After baking, tearing into the pieces when eating, you can feel the pure sweetness of dried squid.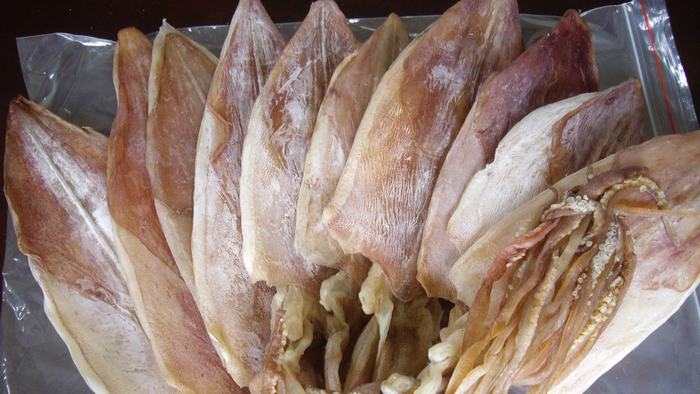 Dried squid
Cha ruoi Dong Trieu ( Tylorrhynchus heterocheatus)
The specialty of people around Cam river region, Dong Trieu town, usually appears in late September and early October in the lunar calendar. Cha ruoi is fried golden with the fragrant aroma, crispy crust without dry, used to eat with noodles. This dish is a specialty to feast the guests of Dong Trieu people.
Grilled milk oyster
After being washed, the milk oysters are baked on the charcoal stove once the guests order the dish to make sure the dish is always hot. After sipping the sweet soup of milk oysters, the meat of oyster is dipped in lemon salt. Besides that, you can ask to bake oysters with grease or chill to change the taste.
This is Quang Ninh traveling experiences from A-Z that we introduce you. We hope that with these suggestions, you will have a wonderful trip with a lot of exciting adventures in the fairyland. If you have any questions, feel free to contact us via Halong Bay tour. Thank you!