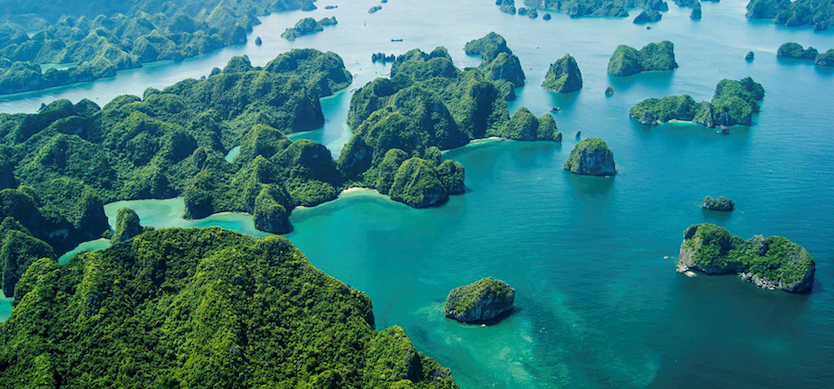 If Halong Bay is a beautiful girl, Bai Tu Long Bay is a charming, enchanted girl. If you want to have a memorable trip to Vietnam, let's visit and enjoy Bai Tu Long.
Bai Tu Long Bay occupies three-quarters of Halong Bay World Heritage site and many islands in Van Don, Cam Pha district. Traveling to Bai Tu Long Bay is off the beaten track and promise to deliver many unique experiences, being far away from tourist sites.
A legend named Bai Tu Long
Legend has it that millions of years ago, an enormous dragon plunged into the waters of Halong Bay and left behind many eggs. When those eggs hatched, they created the many rocks and islands in the area. The name Halong Bay means "Descending Dragon."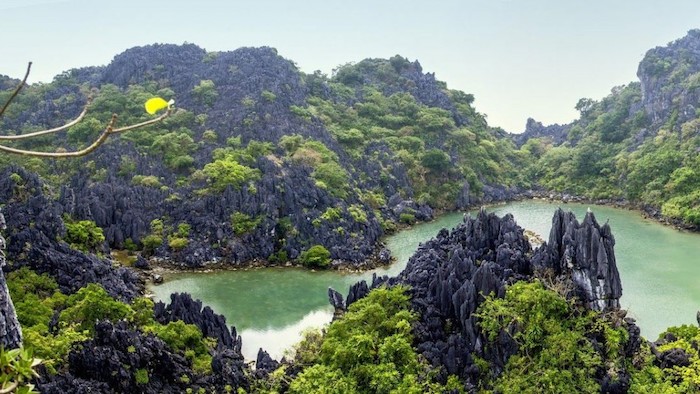 Nature in Bai Tu Long Bay
The dragon's tail is said to have extended out far into the ocean and created Bach Long Vi, which means "The Tail of the White Dragon." Before she returned to the heavens, she said farewell to her offspring at Bai Tu Long Bay, which means "The dragon parts the offspring."
The beauty of Bai Tu Long
Bai Tu Long Bay is different from the rest of the World Natural Heritage and is every bit as beautiful as its famous neighbor. In some ways, it's more stunning, since it's only in its initial stages as a destination for travelers. Improved boat transport to the scattering of resorts here means the area is quickly growing in popularity with domestic tourists, but the bay and its islands are still unpolluted and relatively undeveloped.
For Western travelers, it's a laid-back alternative to the tourist bustle of Halong Bay. However, Bai Tu Long will charm you with its wild beauty of stone mountains, caves, long sandy beach, corals, forests, mangrove forests, and lovely fishing village.
It is rare to find a place on Halong Bay that is as packed full of aesthetic beauty, biodiversity, and culture as Bai Tu Long Bay. It is an outdoor museum where more than 340 millions of years of history is stored and conserved with places such as Da Xep Park, Cong Dam islet, Thien Canh Son cave, Quan Lan island, and Vung Vieng fishing village, etc.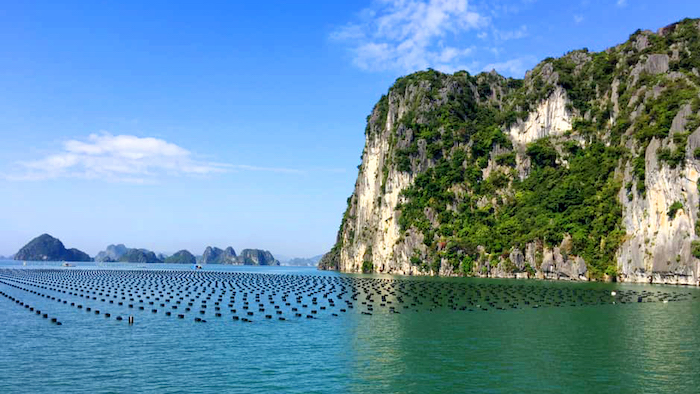 A pearl farm in Bai Tu Long
Bai Tu Long National Park is a national biosphere reserve, a diverse and rich biological environment. Coming here, you will admire the beautiful and wild nature with stone islands such as Ba Mun, Big Tra Ngo, Small Tra Ngo, Sau Nam, Dong Ma, Hon Chinh interspersed with each other.
There are limestone mountains surrounding large valleys, forming rich habitats of many different types of plants and animals. Notably is the Bat cave located in Cat Lim area of Tra Ngo island.
Best time to visit
Bai Tu Long Bay is an island region with two distinct seasons of the hot, humid summer (April to October) and the cold, dry winter (November to March next year). The annual average temperature is from 15-25 degrees Celsius.
Summer and fall time from March - May, August - October attract domestic tourists, why winter time attracts foreign visitors. You should not travel to Bai Tu Long during the period of June - July because this season is often stormy.
Bai Tu Long tours
As with Halong Bay, the best way to experience the full gamut of limestone pinnacle scattered along the seascape is by cruise. Halong Bay Tours Vietnam is proud to be one of the travel providers that take tourists to the Bai Tu Long Bay area with Halong bay cruise tour or Halong bay tour 2-3 days to choose from.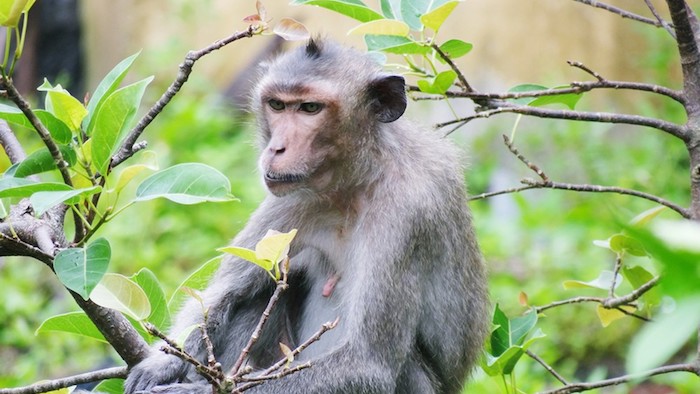 Creatures in Bai Tu Long
Visitors will take part in kayaking, discovering the geology and biodiversity value of the bay, fishing, talking with people in fishing villages, coral diving, and cycling on islands.
Taking a chance to visit Halong, let's explore the beauty of Bai Tu Long Bay to have one of the most exciting experiences in your lifetime. If you need further information about Halong cruise Vietnam, feel free to contact us or visit our website. If you love the place, don't hesitate to like and share the article with others. Thank you.