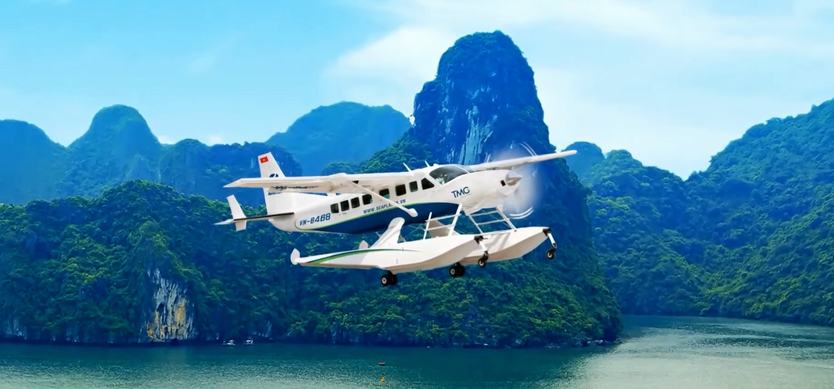 Halong Bay – where dragons land – is one of the most attractive destinations in North Vietnam which surprises tourists with the beautiful landscapes combining of water and thousands of limestone karst and isles with all shapes and sizes. The Bay is located partly in Halong city, Cam Pha city, and Van Don district that belongs to Quang Ninh province.
Therefore, when planning a Halong Bay Tour, tourists will be offered to experience different cultural values with beautiful landscapes such as Bai Chay beach, Co To and Tuan Chau islands, Luon cave, or Yen Tu pagoda on luxury cruises or a tour boat trip.
For the most suitable time to travel Halong Bay, visitors can go there in the whole time of a year, in which the best periods would be from March to May and from August to October. June and July are months when lots of storms may strike to the Gulf of Tonkin and the Bay, so tourists should be careful going there in this season. If travelers want to rest in this place, December to February will be a perfect time.
The short distance facilitates traveling from cities in the North to Halong Bay, making planning easier at any time of the year. From Saigon, tourists must go approximately 1,720 kilometers along the highway, much further than from the North. Therefore, depending on a variety of time, purposes and funds, we will make some tips of means of transportation for travelers to consider. There are two ways to have a Halong Bay travel from Saigon: by car and by plane.
By Car
The 1,720 kilometer way will take travelers about 33 hours by car. You can choose to drive or to book a ticket. If you want to drive your car, the Google Map application or a paper map would also be very useful that clarifying which way you are allowed to go, especially as following:
Starting from the Center of Saigon city, you go straight on Truong Chinh street directing to Tan Xuan, Hoc Mon, then turn right at Ba Trieu street, follow Vo Van Day, Vo Van Bich, go across Phu Cuong bridge (Binh Duong Province) to Phu Dau Mot city which belongs to Binh Duong province. From there, you continue to go towards Pham Ngoc Thach street, then turn at Vo Van Kiet street.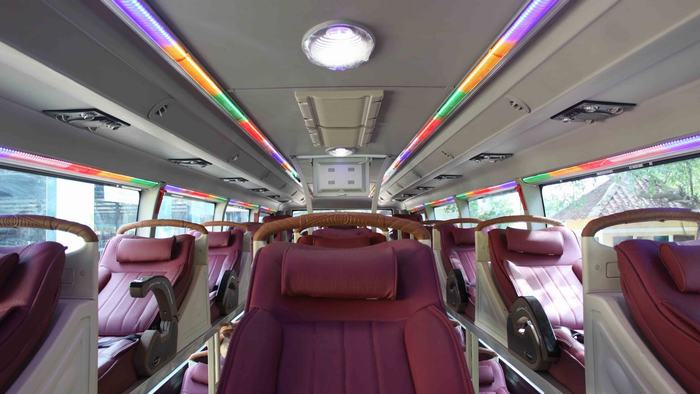 Travel by bus
Reaching roundabout, you go along the third way to Huynh Van Banh street to change the route to Tan Uyen town (Binh Duong province) and Dong Xoai town (Binh Phuoc province), respectively.
At the Dong Xoai intersection, you follow the first way to enter Highway 14. From there, you drive about 700 kilometers through Gia Nghia town (Dak Nong province), Buon Me Thuot city (Dak Lak province), Pleiku city (Gia Lai province), Kontum city (Kontum province), straight to Thach My town, Nam Giang district, Quang Nam province.
Since there, you go to Highway 14B about 50 kilometers and turn into the bypass about 16 kilometers to Hai Van tunnel. Interestingly, Hai Van tunnel by night is magnificent with the city lights of Da Nang, so you should start from Saigon from early morning to admire this beautiful scene in Hai Van.
Back to the trip, after entering Hai Van tunnel, you drive along Highway 1A approximately 600 kilometers to the market of Dong Van town (Ha Nam province), then turn right to Highway 38 and go to Highway 38B about 61 kilometers, continue to turn right to Highway 5B about 25 kilometers before reaching Thai Binh bridge (Hai Duong province). From the bridge, you drive towards Highway 10 about 35 kilometers, then turn to Highway 18 Tran Nhan Tong, Noi Bai – Haiphong expressway, and continue the next 35 kilometers to arrive Halong city.
The other one is to book a car ticket. From the East Station in Saigon, there are diverse car companies for tourists with the price range is from VND 400,000 for one seat to about VND 1,000,000 for one bed. For more information, travelers can find in the official website of the East Station, pick the destination and search for suitable time and prices. Hoang Long company is recommended thanks to its credibility and high quality throughout cities and provinces along the country. Time of departure includes 8.00 a.m, 2.30 p.m and 6.30 p.m.
By Plane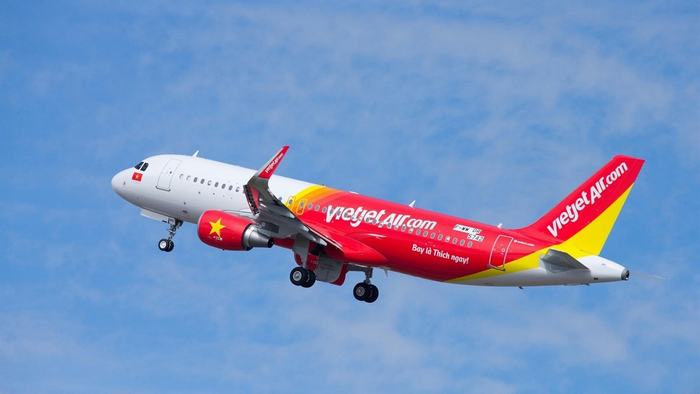 Traveling by plane
Instead of taking one day and a half to go, tourists can save time by booking the plane ticket online or buying a ticket at the airport. Moreover, it is very easy and favorable. Several brands with distinct levels of prices, qualities are available every day: Vietnam Airlines, Jetstar, Vietjet Air, etc. The trip will start at Tan Son Nhat airport (Saigon city) and land at Noi Bai airport (Hanoi city) or Cat Bi airport (Haiphong city) before arriving in Halong city.
Hanoi is approximately 165 kilometers from Halong, so tourists can travel by car, taking about 3-4 hours, starting from My Dinh station (Hanoi) to Bai Chay station (Halong city). The available car companies are Phuc Xuyen, Kumho Viet Thanh, Hoang Long, Ka Long. Price range is around VND 100,000-200,000 for one bed.
From Cat Bi airport (Haiphong city), Cau Rao, Niem Nghia, and Lac Long stations are very close and convenient for visitors with various choices that can be found easily on the internet. The distance is quite short, so the price is around VND 140,000-150,000 for high-quality vehicles such as 9-seat limousine.
With these suggestions that we recommend, hope you will have a wonderful moment in Halong Bay – a UNESCO World Heritage Site with your family and friends this summer. We are always willing to accompany you in the journey, so if you have any questions, leave your ideas at our homepage Halong bay tours. If you satisfy with our contributions, like and share this for others. Thank you and see you around.