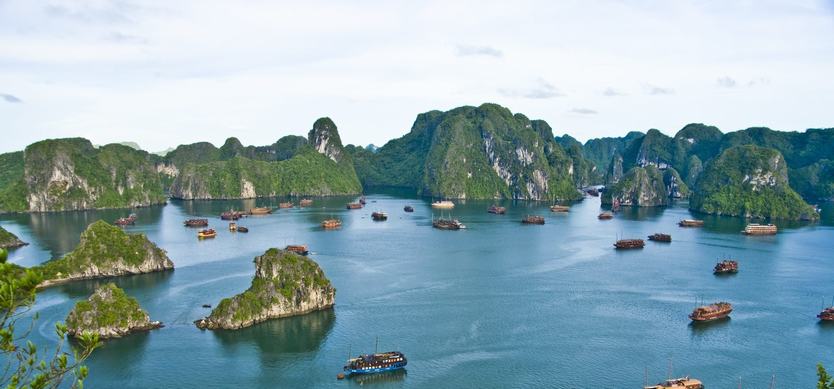 From Nha Trang city, there are plenty of routes and ways for travelers on tours to Halong Bay. With our detailed guide, let's choose the most appropriate way for you.
Best time to travel
Halong Bay is a part of the Gulf of Tonkin - where the weather has four distinct seasons, of which the most important ones are the winter (from November to March of the next year) and the summer (from April to October).
Thanks to the clear division of weather, at any time Halong is also an attractive tourist destination to travelers all over the world. For tourists in Vietnam, traveling to Halong in summer is ideal (from April to October). In return, in the winter, it is desirable to foreign visitors.
Best ways to travel
About vehicles and routes, there are many ways to choose depending on your preferences and conditions. From Nha Trang city, you can take the train to Hanoi in Nha Trang railway station and then catch a passenger car to Halong city. Also, you can directly take the passenger car from Nha Trang city to Haiphong and then to Halong.
Even though they cost less money, these ways take a lot of time. Therefore, to save time, you can fly from Cam Ranh Airport in Nha Trang city directly to Cat Bi Airport in Haiphong or Noi Bai Airport in Hanoi and then take a car to Halong city.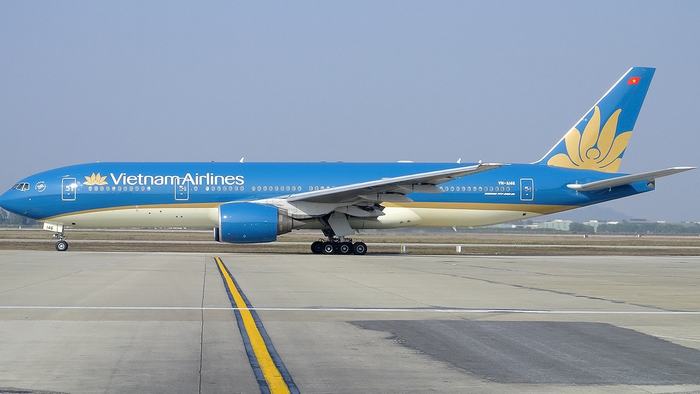 Travel to Halong by plane
Halong city is 170 kilometers from Hanoi which takes about 3-4 hours by car. You can take the bus of Hoang Long Express at Kim Ma station on Nguyen Thai Hoc street every 15 minutes ((04) 3845 2846). For more choices, at Long Bien, My Dinh, and Gia Lam stations, there are several high-quality passenger cars to Halong. Ticket price is around VND 60,000/guest. Also, there is a train from Hanoi to Halong, starting at Yen Vien station at 4.55 p.m daily.
The price of the motorbike taxi from the bus station in Halong to Bai Chay port is about VND 15,000/person. If you go to Hon Gai, you have to purchase up to VND 40,000/person. If your group are from three people, you should choose a taxi. Besides, the bus from the bus station to Bai Chay or Hon Gai has the highest price of VND 5,000/person.
What to travel
Beautiful islands
Traveling to Halong Bay, tourists can relax on a cruise to admire the gorgeous and pristine scenery here. Halong owns many beautiful islands; especially there are several islands with different shapes: a dragon flying - Dragon island, two chickens playing on the water waves - Trong Mai island, or an old fisherman fishing - La Vong island, etc. In those islands, Tuan Chau island is considered the most beautiful one in Halong Bay and also has the largest population density. In here, in addition to walking along the coast, travelers can participate in many exciting underwater activities.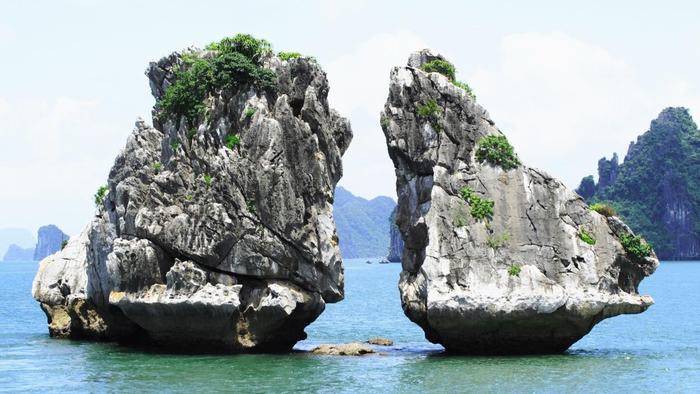 Trong Mai Islet
Bai Chay and Co To beaches
Bai Chay beach is a place every visitors should not miss in Halong. Located along the banks of Halong Bay, the beach is very suitable for swimming and relaxing. Also, Co To island with the beautiful coral reefs still retains the wild and peaceful features amid the bustling Halong Bay.
Majestic caves
Halong is home of a large cave system including Luon cave on Bo Hon Island, about 14 kilometers from Bai Chay bridge. Coming here, you can watch the stalactite dolls in many shapes and sizes. At the heart of the World Heritage Halong Bay, on the island of Bo Hon, Sung Sot cave has the fossil stalactites with many shapes as well.
Yen Tu pagoda
If you like to visit the sacred places, Yen Tu pagoda in Halong is the best choice where the system of pagodas and towers are merged with nature to create a calm and tranquil environment amidst a busy and bustle Halong Bay.
Cua Van fishing village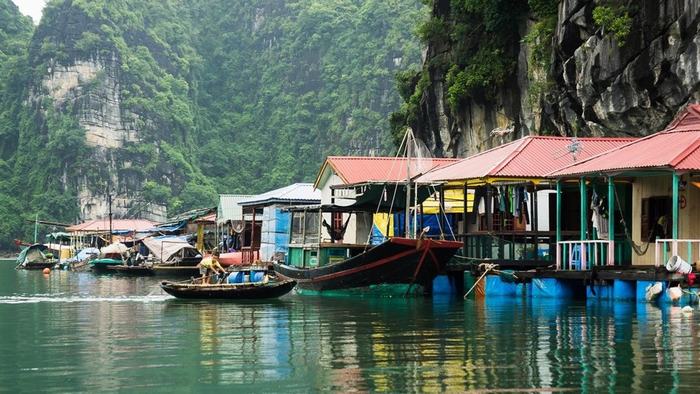 Cua Van fishing village
Especially, when visiting Halong, don't forget to visit Cua Van fishing village which expresses the ancient Vietnamese style. In here, you can experience the peaceful space. Also, you can explore the cultural life of the fishermen and learn how to row or catch squids, etc.
Halong is one of the outstanding attractions in Northern Vietnam. However, the route from Nha Trang to Halong is not difficult with various choices for travelers. If you need more information about schedule or ticket price, feel free to contact us. Hope you will have a fun time in Halong Bay. Thank you.