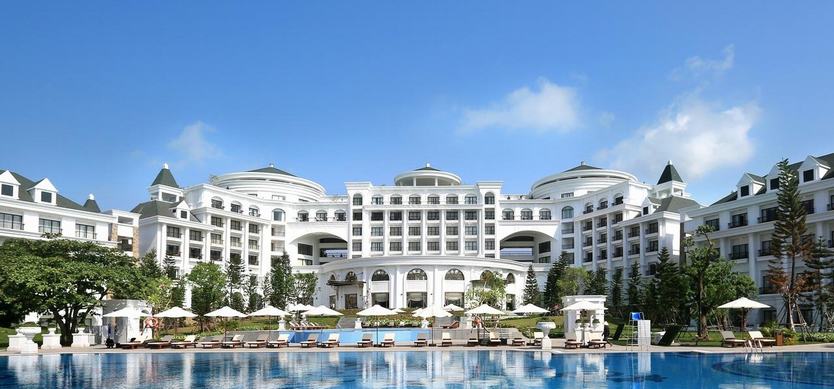 Halong Bay has long been known as one of the travel attractions for all domestic and foreign tourists. However, not all visitors can choose for themselves the luxury hotels to stay. Hence, we would like to provide some options for you with your family to have a wonderful trip to Halong.
Hotels
With its potential in the tourism industry, the Bay has concentratedly invested in hotels, so tourists do not have to worry too much about where to stay in Halong Bay.
Halong Bay is divided into two areas: Hon Gai and Bai Chay, which are connected by the Bai Chay bridge. The main tourist area is Bai Chay with long coastlines and tourist ports, and Hon Gai is the administrative center, so tourists should stay in Bai Chay area for easy transportation and eating. The motels and hotels are mainly located in Vuon Dao district.
In Halong, there are various hotels for tourists from affordable to luxury hotels ranging from 1 to 4 stars. The average cost is from approximately VND 350-550,000/room/night up to VND 1-3 million depending on the quality of the room and time. In particular, the summer will be more expensive due to the number of tourists traveling to Halong.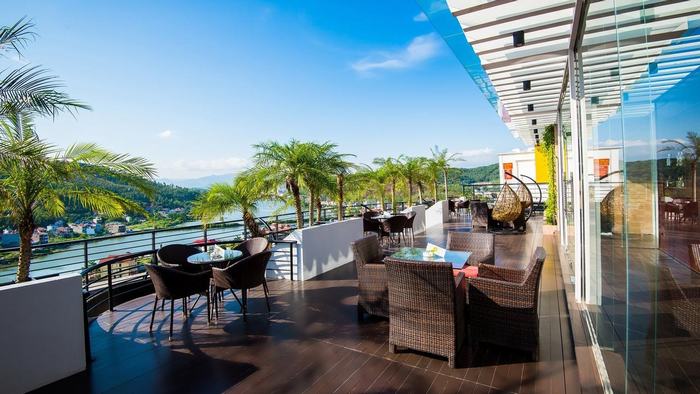 The Royal Lotus Hotel
To save money, visitors can choose private motels as an alternative way which have an average price of VND 200-300,000/room/night. In addition to rooms, the hotel also offers many services: restaurant, bar, car parking, laundry, sauna, and massage, etc.
Tripadvisor.com also rates where to stay in Halong Bay that you can consider: Muong Thanh Luxury (0203 3646 618), Ruby Hotel (0169 816 9950), HALONG SEOUL HOTEL (098 335 80 98), Blue Sky hotel (0203 3647 647), Royal Lotus Hotel Halong (0203 3619 218).
TIP: To be able to rent a room at an affordable price easily, you should go early in the week or midweek. Beginning from Friday to Sunday, Halong often runs out of the room, and room prices are often raised at a quite high rate. Either, you can book in advance through the intermediate websites or directly contact the hotels to bargain.
Luxurious cruises
Although there is no shortage of hotels around the Bay, the fancied tourists often advise new arrivals to experience at least one night's sleep on the ships. In this way, visitors can admire the Bay at a closer and more special way. Moreover, unlike the Halong Bay tours in Bai Chay hotels, the cost of the Halong cruise is always listed clearly, throughout the journey from the beginning to the end without raising prices.
There are several boats available in Halong Bay, from high standard cruisers to diesel boats. If you have enough budget, Halong will provide amazing cruises from all classes for you to choose.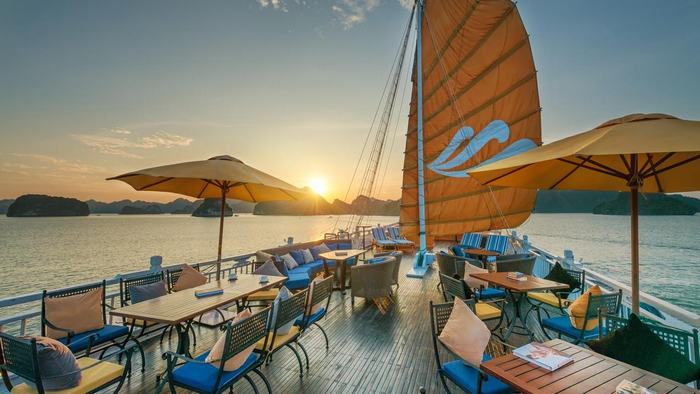 Paradise Luxury Cruise
Traveling to Halong Bay, there are several cruise services that both hotels and private motels provide. Depending on distinct demands, tourists will have various options from cheap to premium, so they can rent a boat by joining with other travelers or renting the whole boat. Spending the night on the cruise ships is extremely beautiful and safe.
Visitors can bathe at night, catch the squid, sing karaoke, relax on the deck, and enjoy the scenery. These ships are equipped with modern facilities like a floating hotel. The exquisite design, wooden interiors, and European style dishes will make your holiday more memorable.
Also, there are many companies leasing cruises organize group cruise tours from 1 to 5 stars. The type of 3-star Halong Bay cruise is reasonable, because of the affordable price and the nice and cozy furniture. Halong also has many shipowners that you should contact to book in advance for the initiative, and it will be by your plan. The average price varies from VND 1.5 to 2 million/person/2-day tour or more depending on the tour and the type of ship, and the cost of a single room on the cruise ship ranges from VND 500-900,000.
TIP: Before traveling, you should research the weather because when it is about to have storms, all the ships will not go to the sea. When boarding, you should carry lightweight luggage.
Homestays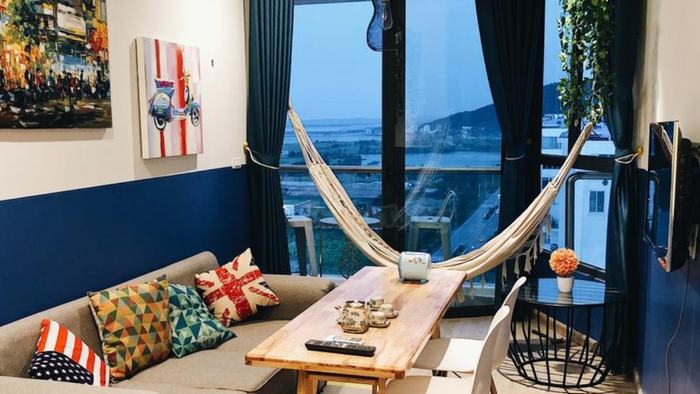 Homestay in Halong
Recently, homestays start to emerge in the travel community as a new and engaging place for travelers, and Halong Bay is not an exception. These homestays are not luxurious as the hotels or resorts, but each of them is fully equipped, and it is unique, strange, and high-quality, meeting the requirements and giving tourists the comfortable feeling like at their home. The price is reasonable of about VND 300,000-500,000/night for a double room and VND 800,000-1,500,000/night for a room of 4-5 people.
Tourists will not only satisfy with the services and 24-hour security, but they will also have a memorable time with friends and families in a space that is unique and attractive. Let's see some pictures of these homestays as where to stay in Halong Bay.
Hopefully, with these experiences we have shared, you will have a great trip in Halong and save the wonderful memory with family and friends. Please like and share with the others. If you need some more information, don't hesitate to contact us. Thank you.