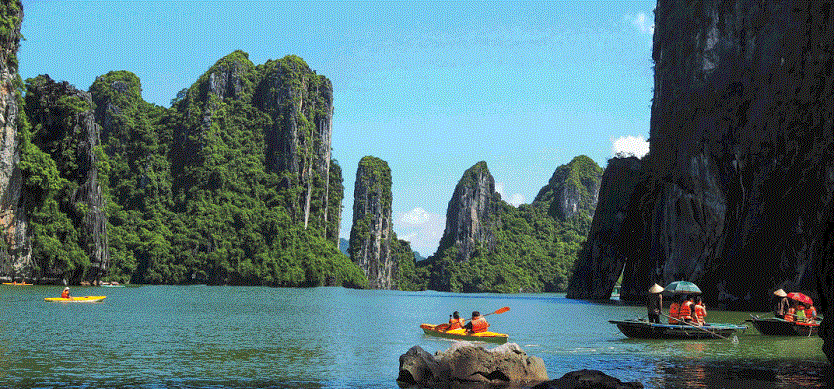 Halong Bay in Vietnam has recently been listed among Asia's top green spaces by a famous hotel booking website, the portal of the Ministry of Culture, Sports, and Tourism said on June 5.
The bay, which is located in the northern province of Quang Ninh, ranked fourth among top eight green spaces and national parks with an average mark of 4.23 out of 5, graded by world-renowned hotel booking website Agoda.com.
The score was given based on customers' feedback after traveling and using the site's services as well as on the analysis of booking information on the web.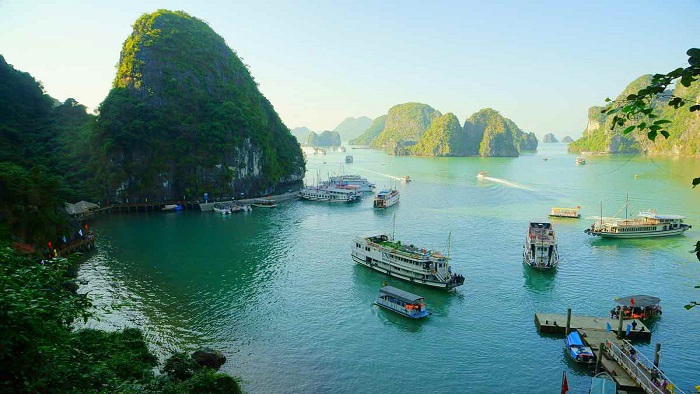 Halong Bay among Asia's top eight green spaces
Halong Bay was described by Agoda as one of the most well-known tourist destinations in Vietnam, which has received a slew of awards and honors, including the World Heritage Site title given by UNESCO in 1994 and 2000.
It was selected as a natural wonder of the world by the New 7 Wonders poll in 2012 thanks to its charm.
The Agoda.com website also introduced many places and activities that travelers coming to Ha Long Bay can join such as discovering and taking part in overnight tours in several grottos, including Bo Nau, Sung Sot, Luon and Trinh Nu; going kayaking, or enjoying the panoramic view of the bay from helicopters.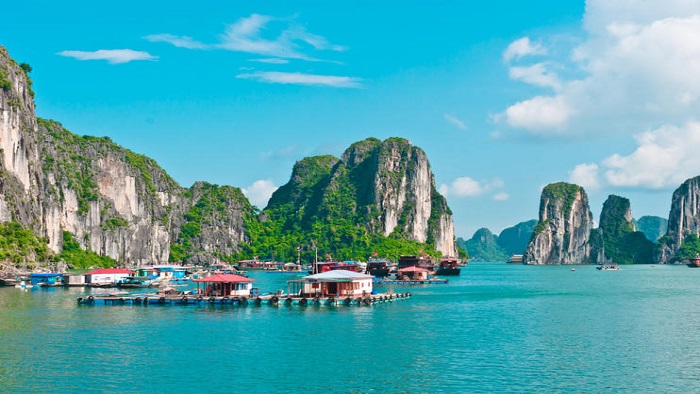 Halong Bay among Asia's top eight green spaces
Other Asian green spaces selected by Agoda include the Ang Thong National Marine Park and the Khao Yai National Park in Thailand, Malaysia's Penang National Park, the Philippines' Rizal Park, the Republic of Korea's Hallasan National Park, Taiwan's Taroko National Park, and Japan's Osaka Castle Park.
In February, the bay was chosen as one of the Top 10 Valentine's Day Retreats among other romantic destinations around the world by National Geographic's book "Four Seasons of Travel" and was described as "a vision of astonishing beauty" with more than 1,600 islands.
Last July, the Vietnamese bay was also listed among the world's 10 most dramatic coastlines by famous American online news site Huffington Post.
Also, on June 18, Ha Long Bay was honored in the TripAdvisor Travellers' Choice: Asia Destination Awards 2013. The bay ranked 25th on the list of top 25 destinations in Asia while the other Vietnamese tourist destinations Hanoi, Ho Chi Minh City and Hoi An placed 14th, 15th, and 17th, respectively.