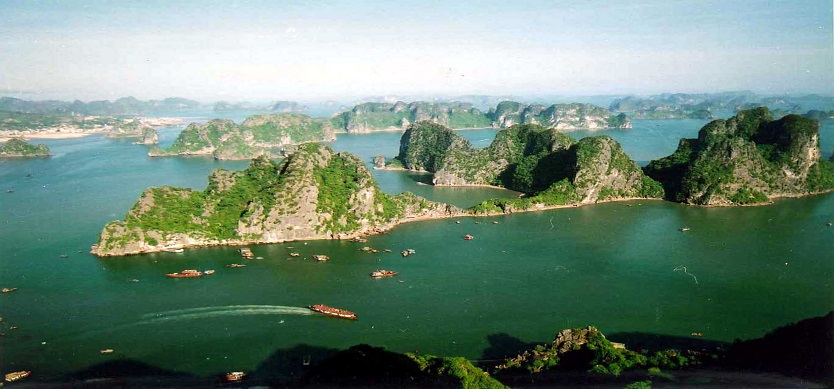 This is partly because it believes the bay has gone from a pristine natural environment to one that is under considerable threat.
The group, the International Union for Conservation of Nature and Natural Resources, wants to establish partnerships between Government, business and rural societies to improve the environmental management of the bay in the northern province of Quang Ninh and Cat Ba Archipelago, which is part of the port city of Hai Phong.
Tim Badman, director of IUCN's World Heritage Programme, said that in 1994, Ha Long Bay was declared by UNESCO as a natural World Heritage Site for its remarkable beauty and geology.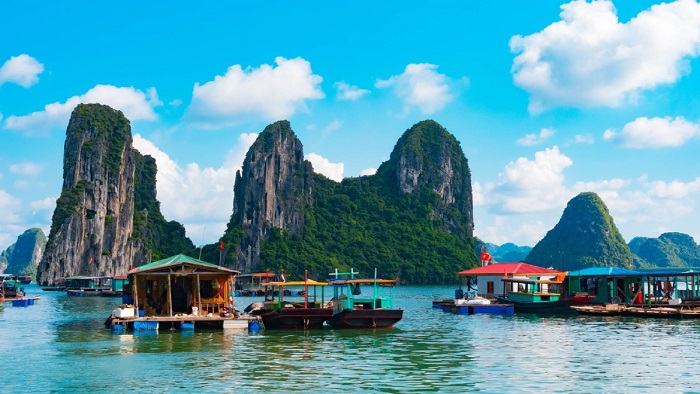 Halong Bay – Cat Ba Merger Planned
Haiphong City is now interested in nominating the adjacent Cat Ba Archipelago for inclusion.
Badman provided information on the IUCN's strategy at the first meeting of the Ha Long- Cat Ba Alliance on Tuesday in Ha Long City.
Badman expressed concern about threats to Ha Long Bay and Cat Ba which he said were threatened by the effects of poaching and hunting which had depleted the numbers of the rare Cat Ba langur.
He said there were dangers of creating large-scale pollution from large-scale tourism and solid-waste from major urban centers, including Cat Ba Town.
"There is clear support from IUCN to extend Ha Long Bay world heritage area to include Cat Ba," he said, adding that this had a good chance of success.
"We need to ensure that visitors are satisfied with the quality of their experience at Ha Long Bay and Cat Ba," he said.
US Ambassador Ted Osius told the meeting that the alliance offered great potential to strengthen the value of the ecosystem.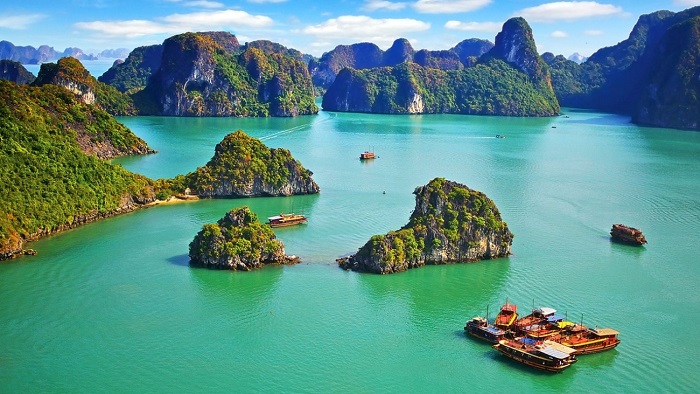 Halong Bay – Cat Ba Merger Planned
"In the past, the Chesapeake Bay in my home state of Maryland was under serious pressure and we signed the Chesapeake Bay Agreement of stakeholders to work out solutions," he said.
"This measurably improved environmental conditions in the bay as the result of a close partnership between government, business, NGOs, and the public. Here in Ha Long and Cat Ba, you have a shared marine eco-system."
Osius said companies needed to be sure their activities did not harm water resources. He suggested that the Government encourage investment in clean technology by cruise boats.
"Government also needs to be sure that user fees are re-invested in environmental management," he said.
Based on about 1,000 reviews from the TripAdvisor from March 2014 to March 2015, the IUCN presented a summary indicating that reviewers agreed that the Ha Long Bay scenery was outstanding, but 73 percent of them mentioned pollution. Travel enterprises including Dao Trang, manager of the Tuan Chau tourist area, shared concerns about the environment.
She founded Green Halong, a group of tourism professionals operating in the Ha Long Bay area, to preserve the environment through sustainable tourism. The group asks tourists and company staff to pick up rubbish floating on the bay.
"After decades of working in Ha Long Bay, we have seen tourism bring tremendous economic benefits, but we have also seen the bay go from a pristine natural environment to one that is under considerable threat," she said.
"We wish for tourism to grow and flourish in the area, but understand that it must be managed and maintained responsibly."
Nguyen The Hung, director of the Cultural Heritage Department under the Ministry of Culture, Sports and Tourism, acclaimed the initiative of the IUCN and the alliance's steps to protect Ha Long Bay.
"I agree that protecting the bay's environment is an urgent issue," he said. "It's necessary to establish strong regulations to control tourist enterprises.
"I'm glad many tourist enterprises help clean the area clean, however there are still many cruises and boats that discharge sewage directly onto the sea. Local authorities should co-ordinate with agencies such as the Ministry of Transport to inspect boat sanitary systems," said Hung.