Halong Bay - the most famous tourist attraction in northern Vietnam - is selected one of the top 10 Valentine's Day Retreats by the National Geographic's travel site.
"Containing more than 1,600 islands, Halong Bay is a vision of astonishing beauty. Book an overnight cruise to watch the islands' limestone pillars, caves, and arches become steeped in rich oranges and purples at sunset and veiled in an ethereal morning mist at sunrise," the site suggested.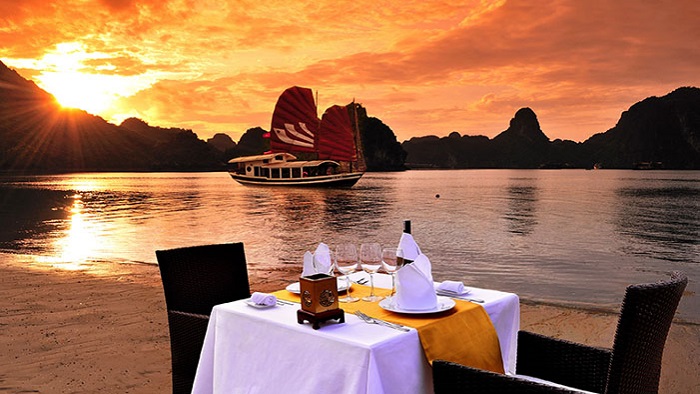 Halong Bay in Top 10 Valentine's Day Retreats
The Top 10 Valentine's Day Retreats also include Post Ranch Inn in California, USA; Sedona in Arizona, USA; Covered Bridges in Vermont, USA; British Pullman Train, the United Kingdom; Hotel Kakslauttanen, Finland; Eiffel Tower, France; Via Dell'Amore, Cinque Terre, Italy; Istrian, Croatia; and Classical Gardens of Suzhou, China.
Ha Long Bay, located in the Gulf of Tonkin, within Quang Ninh Province, in the northeast of Vietnam, is 165 km from the capital of Hanoi. Covering an area of 43,400 ha and including over 1,600 islands and islets, most of which are uninhabited and unaffected by humans, it forms a spectacular seascape of limestone pillars and is an ideal model of a mature Karst landscape developed during a warm and wet tropical climate. The property's exceptional scenic beauty is complemented by its great biological interest.
The outstanding value of the property is centered around the drowned limestone karst landforms, displaying spectacular pillars with a variety of coastal erosional features such as arches and caves which form a majestic natural scenery.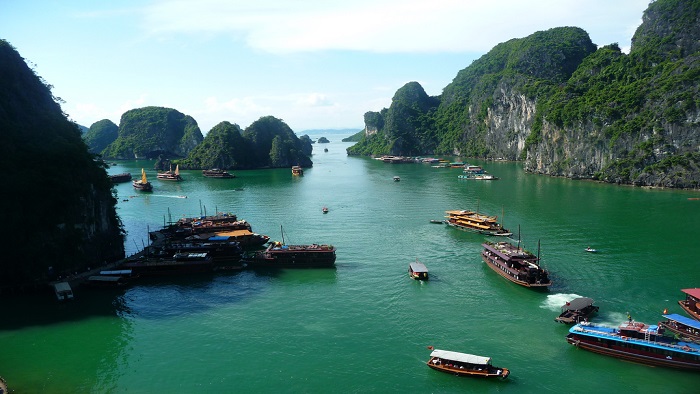 Halong Bay in Top 10 Valentine's Day Retreats
The repeated regression and transgression of the sea on the limestone karst over geological time has produced a mature landscape of clusters of conical peaks and isolated towers which were modified by sea invasion, adding an extra element to the process of lateral undercutting of the limestone towers and islands.