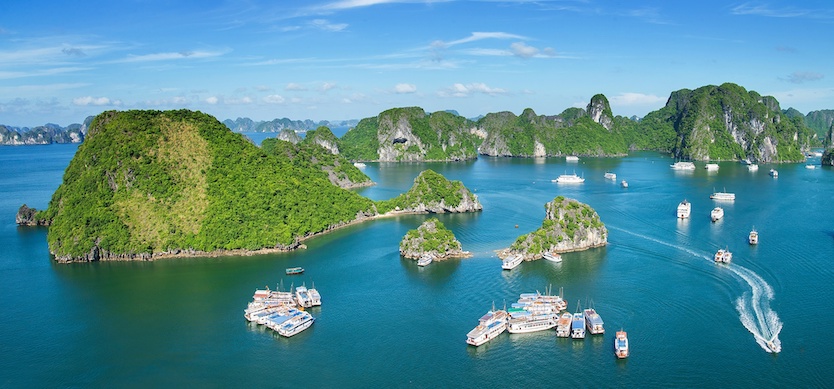 Halong city, home to the world natural heritage site Halong Bay, is working to turn itself into a civilized and friendly tourist destination.
The direction of Halong city tourism in future
Secretary of the municipal Party Committee Tran Duc Lam said in 2017 and the following years, Halong – a city in the northeastern province of Quang Ninh – would continue developing socio-economic infrastructure and improve management of Halong Bay.
It would run campaigns to encourage locals to follow a civilized lifestyle, clean up the environment, and be friendly towards tourists.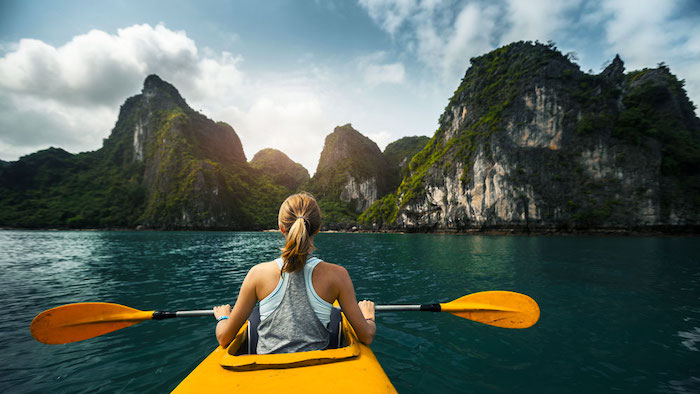 Kayaking in Halong Bay
He added authorized agencies would strictly handle tourism-related wrongdoings and inspect tourist destinations to combat harassment or overcharging of visitors.
The numbers
In 2016, the city dealt with 703 administrative violations in the tourism industry, collecting total fines of nearly VND 1.58 billion (over USD 69,400).
Last year, Halong welcomed 6.3 million tourists and earned 7.7 trillion VND (over USD 338 million) in revenue, respective increases of 14 percent and 65 percent from the previous year. About 2.7 million of the visitors were foreigners, a year-on-year growth of 16 percent.
The number of tourists to this city also increased sharply from the outset of 2017, surpassing 660,000 during the Lunar New Year holiday alone – up 15 percent from the same period last year.
Efforts to turn Halong into a civilized and friendly tourist city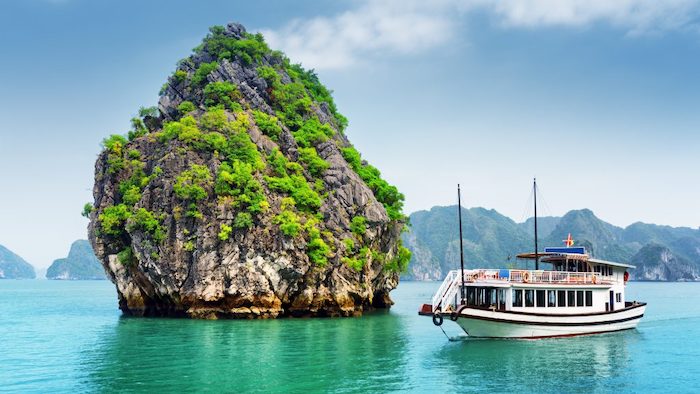 Halong Bay cruise
The municipal administration said it has worked to diversify and improve tourism products, upgrade infrastructure, and better tourism workers' capacity. The sense of responsibility of residents and service providers has also been enhanced.
Halong also helped to organize some activities of the Halong - Quang Ninh Tourism Week, the Yen Tu cherry-yellow apricot flower festival, Halong Carnival, the festival of Tran Quoc Nghien Temple, and a spring flower festival, thereby creating exciting tourism products.
If you have a chance to visit Vietnam, don't forget to explore the majestic nature, unique culture, tasty cuisine, and various advanced services in Halong Bay. You won't be disappointed. For further information about Halong Bay booking as well as things to do when coming to Halong, please contact us or visit our website. If you love the city, don't hesitate to like and share the article with others. Thank you.