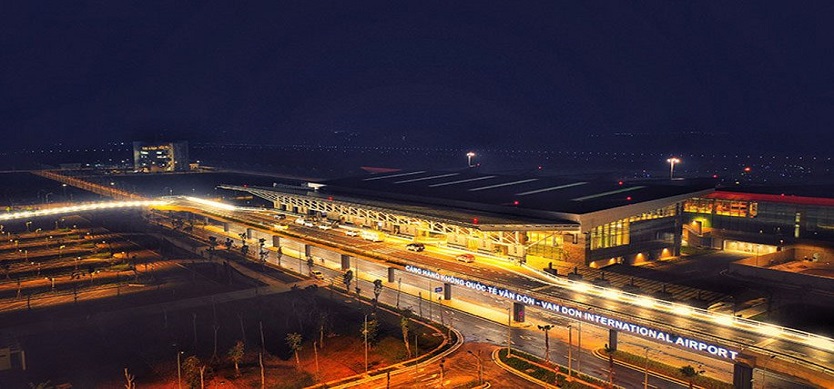 Quang Ninh provincial government has approved a plan to build an airport to support tourism development in Halong Bay.
It is one of a number of mega investment projects under consideration.
In the morning of December 30, Quang Ninh Province and Sun Group held the opening ceremony of Van Don International Airport after 30 months of construction. Quang Ninh has officially become the 22nd locality in the country with a civil airport.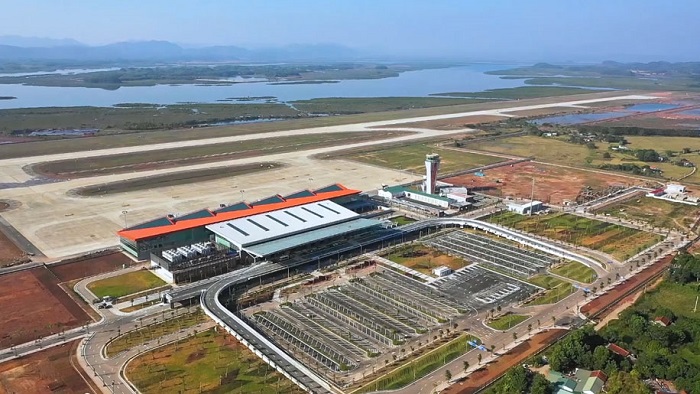 New airport planned near Halong Bay
On an opening day, Van Don airport will welcome the first flight carrying Prime Minister Nguyen Xuan Phuc and the state leadership from Hanoi to attend the inauguration.
Then 30 minutes, the first commercial flight brought the number VN1286 journey from Ho Chi Minh City to land in Van Don. The flight was specially arranged by Vietnam Airlines with Boeing 787 wide-body aircraft.
At the opening ceremony, the first guests on VN1286 flight were given flowers and greeted by leaders of Quang Ninh and Vietnam Airlines
In the early morning of December 30, 2 fire engines were arranged next to the runway of Van Don airport, preparing to welcome the first flight of Vietnam Airlines.
Research on a Quang Ninh airport: Near Van Don Economic Zone, an airport will be built for USD349.52 million terminals, it has been approved by the provincial government.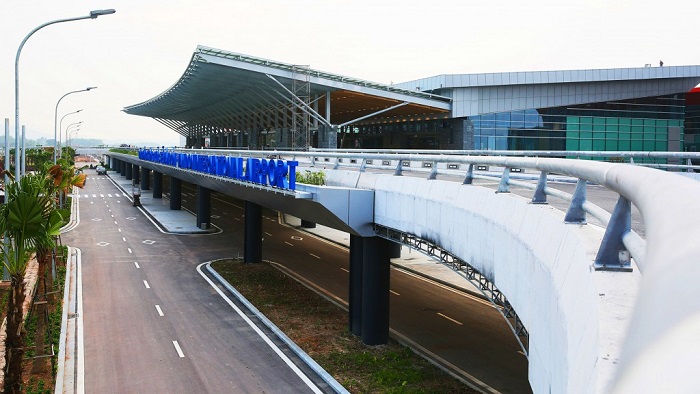 New airport planned near Halong Bay
2 million passengers will be served by the 288.38-hectare airport every year, with a runway capable of handling aircraft up to the size of a Boeing B777.
The terminal will have two parking areas for the smaller Airbus A321 and two for Boeing B777 aircraft. It will be built under BOT (build-operate-transfer) rules.
The airport will have built for 2 years and it is estimated it would take about 45 years for the developer to recoup their investment.
The Quang Ninh airport project was approved by Prime Minister Nguyen Tan Dung in July 2014. Many investors interest in the project, including Joinus Vietnam Co, Posco E&C and Korea Airports Corporations
Quang Ninh province will receive part of the USD34.02 million costs for site clearance.
Estimates, the future has more tourists to Halong and Van Don Island.