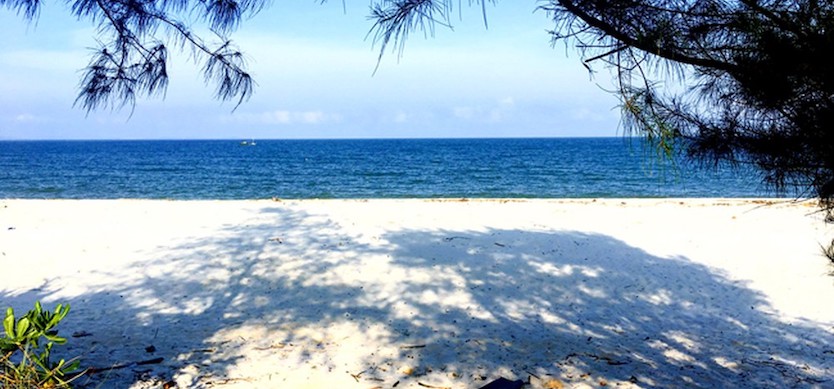 What could be more relaxing when lying in hammocks, breathing fresh air and admiring the immense picture of nature? Let's go to Quan Lan island this summer to enjoy.
Where is Quan Lan island?
The whole island owns an area of 11 km2, extending east-west direction from the foothills of the Van Don mountain range to Got mountain, with high mountains to the east looking like a bulwark preventing waves from the sea to protect the inhabitants of the Island. The island lies on a vital marine gateway connecting Vietnam and other countries such as China, Japan, Thailand, and the Philippines.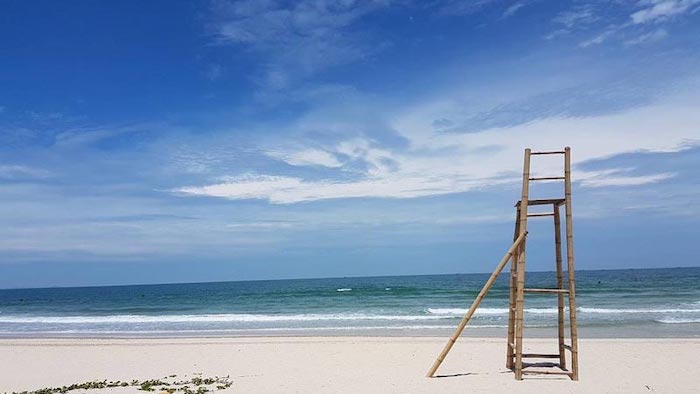 Quan Lan beach
Spreading along the coast of the island are numerous white sand beaches, and this is also the sea where fishers get high-quality seafood such as squids, butterfish, mackerel, prawn, sea cucumber, etc.
What to explore
Located in a large population of the island on dreaming Bai Tu Long Bay, Quan Lan island is a beautiful land where nature generously endows numerous advantages. It not only fully converges factors of a natural scenic spot but also keeps a significant number of historical and long-standing cultural values.
Coming to Quan Lan island, tourists will be fascinated by pristine beaches with white sands and clear blue waters. Simultaneously, they have a chance to visit the cultural-historical relics and enjoy delicious seafood dishes inhabitants catching. It is worth a beautiful rendezvous for tourists' exploration in Bai Tu Long in particular and in Halong Bay travel in general.
Historical relics
During the 11th Century, Quan Lan was a busy port for international trade between Vietnam and other countries. A lot of vestiges related to trading activities have been discovered here. The notable tourist attraction of this island is Quan Lan temple, which was built in the 18th century with the impressive architectural design of finely carved patterns, and has been still preserved nearly 100% until now.
Quan Lan island beaches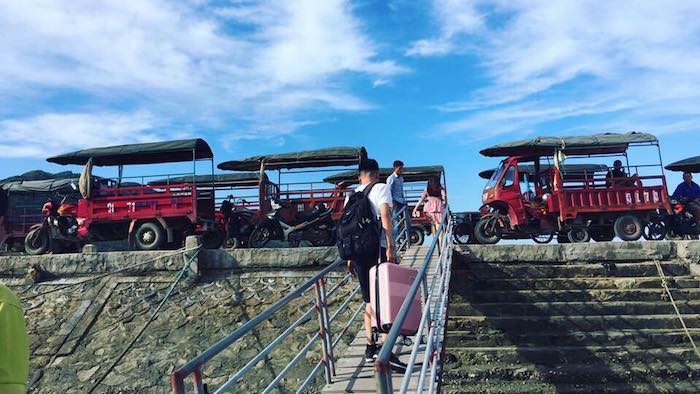 Tuk Tuk is the primary and most featured vehicle in Quan Lan
On the way to explore the tourist attraction, Quan Lan appears as a world of evergreen aspen trees and pine forest stretching along the coast. It looks like a princess sleeping under the breathtaking sands.
Tuk Tuk - the primary and most featured vehicle in Quan Lan will pick tourists up to the tourist center. The first impressions when setting foot in Quan Lan are the beautiful nature and hospitable local people. Thanks to the welcome and dedicated guidance of the indigenous locals, tourists will fully experience their fascinating vacation.
Tourists to Quan Lan beach are certainly not out of awe at the pure beauty and wilderness of the land. Unlike other beaches in the North, Quan Lan beach is incredibly pristine, and the sand is smoothy white along the shore. The sloping beach and calm waves are very suitable for bathing.
Besides, Quan Lan gradually becomes much more romantic and charming with sizeable golden dunes endlessly stretching, the green water spinach, along with wild surrounding areas which have not been impacted by the human. It is worth an ideal destination attracting tourists when taking part in Bai Tu Long travel.
Quan Lan island has three beaches of Quan Lan, Son Hao, and Minh Chau. All three beaches have white sand and are quite pristine compared with other ones near Halong Bay. Quan Lan beach is the one that is closest to the pier yet also the most beautiful of all three. Go further into the island about 4km, you will reach Son Hao, and another 10km is Minh Chau beach.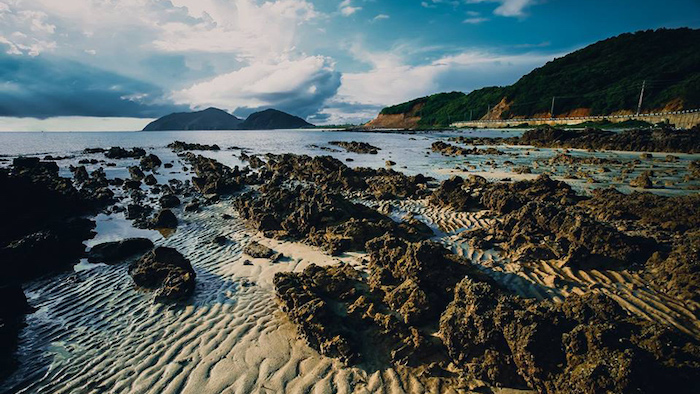 Sunset on Quan Lan island
Quan Lan island has long captivated tourists thanks to evergreen casuarina forest stretching stunning white dunes. Coming here with Halong Bay tour package from Mai Chau, tourists will have a chance to immerse the untouched and tranquil nature comfortably. If you like the place, don't hesitate to like and share the article with others. For further information about Halong Bay luxury cruise, feel free to contact us or visit our website. Thank you.