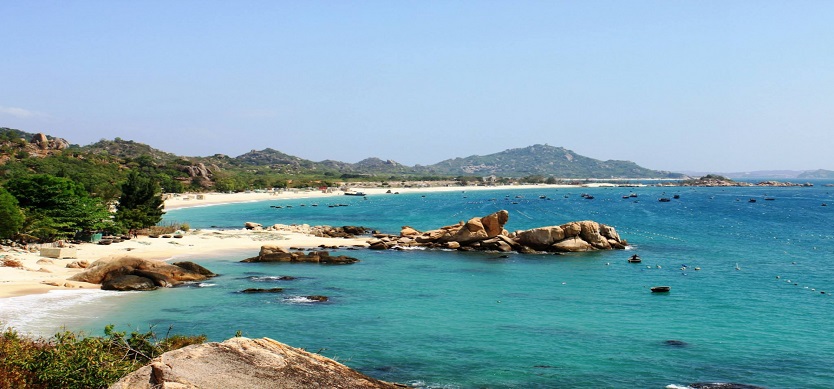 Mr. Nguyen Van Hien is a farmer in Yen Duc commune, the town of Dong Trieu, Quang Ninh, but also the employee of the Yen Duc Cooperative - a model of community-based tourism that is gradually becoming familiar with travelers in recent years.
Yen Duc not only has peaceful scenery and quiet rice fields but also many relics and scenic spots such as Canh Huong pagoda, Cave 73, and mountains with simple names as Thoc (Paddy), Meo (Cat) and Chuot (Mouse). It lies on the route from Hanoi to Ha Long.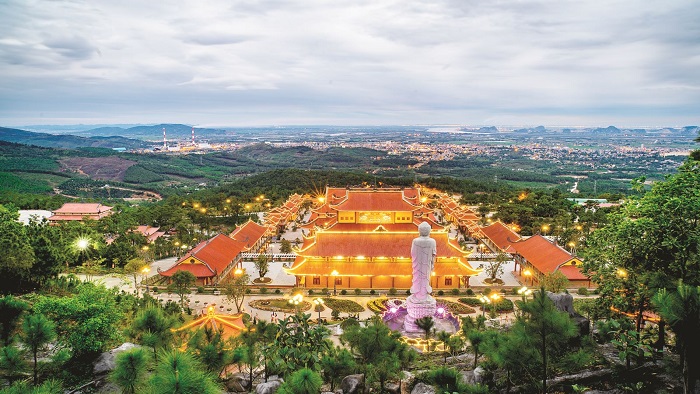 The 'barefoot tour guides' in Quang Ninh
Since 2011, the Indochina Cruise Company has turned Yen Duc into an attractive tourist site, especially for foreigners. They can join the tour to become Vietnamese farmers through planting paddy and vegetables, using fishing-tackles to catch fish, resting in Vietnamese traditional houses, watching water puppetry shows, listening to quan ho love duets and visiting old houses of nearly 200 years old.
Hien said initially when the tourism company's representatives came to the village and offered to buy their ponds and fields, villagers were afraid. Now they know about the enormous benefits from tourism and Yen Duc farmers are bolder with the "new profession".
"Previously I only did farm work. At first, when I became involved in tourism services I thought that it was very difficult but I tried. Normally we are called rural men, but when we join the tourism cooperative we are taught communicative skills and reminded to dress tidily so that tourists will have a good impression about our village," Hien said.
Yen Duc Cooperative has 30 employees. One employee can pick up tourists and drive a tramcar in the morning but at noon he can become a room service staff or a cook and at night he can sing Quan ho love duets, control water puppets or teach tourists how to make banh chung (square glutinous rice cake) and banh troi (floating cake).
Ms. Nguyen Thi Huong, one of the major tour guides in Yen Duc, can confidently talk with visitors in English. She is assigned to teach English to other farmers so that they can tell visitors about the wonderful things about their village.
"The teaching of English is very difficult, but when people feel very interested to talk to visitors, everyone tries to learn the language. Villagers are also surprised by themselves because now they can speak English and can chat with tourists. Visitors also find it interesting because they are closer to the local farmers," Huong said.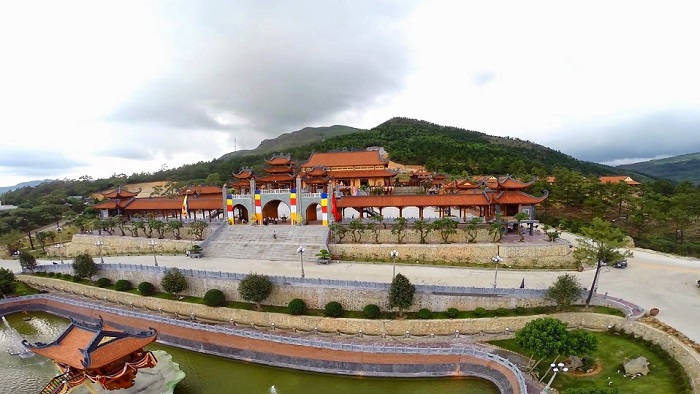 The 'barefoot tour guides' in Quang Ninh
Ms. Duong Thi Men, Chair of Yen Duc Cooperative said: "We choose local staff because only they understand best about the history and culture of their hometown."
Yen Duc people have gradually changed their perception of tourism. Not only their living standards are better but their lifestyle is as well. Yen Duc today is a very clean and green village, and the people are also very friendly.
From the "barefoot" farmer, Yen Duc people have become tourism service providers who are becoming more professional. Annually, Yen Duc welcomes about 8,000 visitors. Many of them returned the second and third time and were greeted like family members.