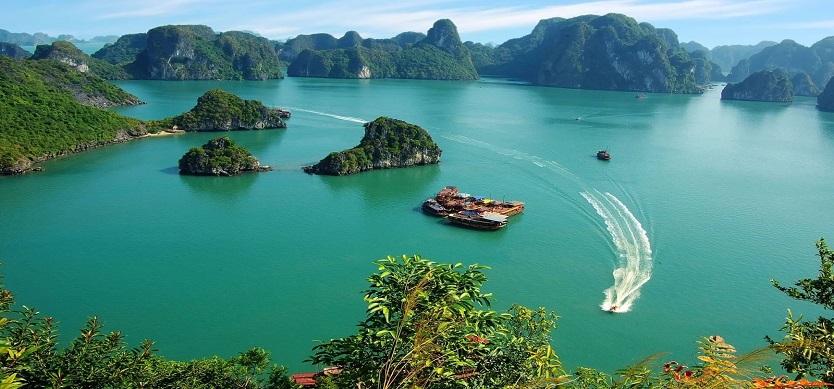 Halong Bay is a popular tourist destination and a location for the whole families during many holidays. Coming to Halong Bay, in addition to the spiritual and economic preparation, visitors need to have pocket experiences or information to pay attention which make the trip the most convenient and comfortable. The following is necessary things in Halong for traveling.
Choose the best time to travel to Halong Bay
The nice weather will make your trip better
Halong Bay always brings the beauty of the 4 distinct seasons: spring, summer, autumn, and winter. Halong dressed in four beautiful and mysterious wings that visitors always want to explore and experience.
For domestic tourists, the summer (from April to October) is the best time to visit Halong Bay. The period from November to March will be the international visitors' travel time because this is their country holiday.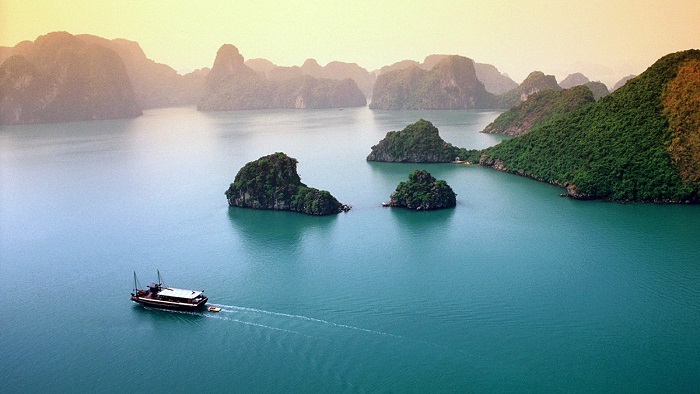 The Necessary Things in Halong for Traveling
Tourists should not go to Halong Bay in June and July because the weekends of June and July will usually be full of people. Visitors may pay higher service fees compared to the other days. Moreover, in June - July, Halong has a lot of storms and heavy rain on the bay so you need to watch the weather forecast. Checking the weather before the trip also helps visitors avoid many unfortunate circumstances that the tour cannot take place in a convenient way. And if you travel to Halong Bay with the unfavorable weather, it will bring many inconveniences for your trip. You can go earlier in March-May or later than in August – October.
Study the Halong tourism map
Many visitors choose to travel to Halong Bay where tour guides will explain the destinations. However, before coming here, tourists should also preview the map to know some points to go or the basic thing about the destinations.
This is particularly important for visitors who decide to visit without a tour guide. A pre-map study will help travelers to be more active during the trip as well as help the tour to be more convenient. If you study the map before, you will know that how many islands and beautiful landscapes in Halong Bay.
Clothes and personal belongings
Prepare your baggage before the trip and it is very important before coming to anywhere as well as Halong Bay. Visitors should prepare enough items but do not bring too much. You should bring along clothes which are suitable for quite cool weather in Halong.
There is plenty of sunshine in Halong Bay, and you can climb the main cave such as Luon Cave, Sung Sot Cave, Thien Canh Son Cave so it is advisable to bring sunscreen with the SPF index of 30 or more to protect your skin. Sports shoes, flip flops, and comfortable clothes will make your trip more enjoyable.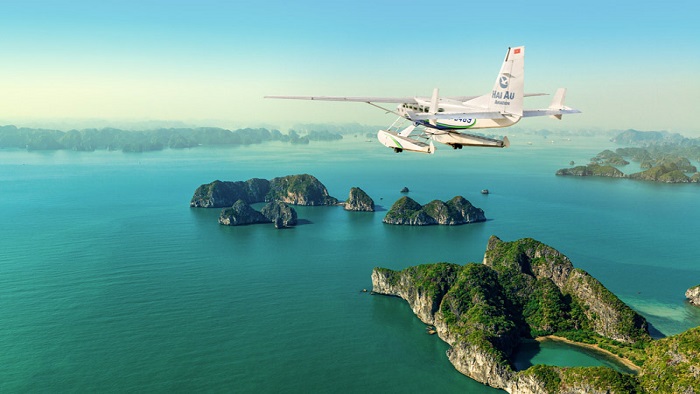 The Necessary Things in Halong for Traveling
Tourists should bring the wide-brimmed hat or sunglasses to protect their eyes and body. In addition, visitors need to prepare to bring towels and goggles to swim in the sea. Travelers should also bring shower gel, shampoo or daily necessities, and food and drink to avoid the trip too long tired.
Cash and necessary paperwork
When traveling to Halong, tourists should carry only a small amount of cash, so bring ATM cards to facilitate transactions and payment. In particular, tourists do not leave money, identification and ATM card in the same place to avoid losing all of them. When coming to any tourist destination, it is recommended that you should bring your identification, passport, train ticket or boat ticket in case of emergency.
Prepare the necessary medicines
To make your trip feel more secure and complete, you should prepare some medicines, especially when you go with your children. Some necessary drugs for flu, sore throat, fever, or diarrhea, and disinfectants such as alcohol, hydrogen peroxide are what you need to bring. In particular, people with chronic diseases should prepare drugs for high blood pressure, diabetes, cardiovascular.
Electronic products
When traveling to any tourist destination, visitors will want to save their photos or memories here. Therefore, camera and smartphone are the indispensable things during your excursion. Coming to Halong, visitors can carry cameras, memory cards, chargers, batteries, video recorders, mobile phones to capture breathtaking photos.
Reservation
Halong Bay is one of the most important tourist destinations in the world. It is extremely wonderful to explore the beauty of Halong Bay on cruises. Therefore, travelers should book a cruise before the trip. It will help visitors to have beautiful seats to observe the impressive majestic scenery of the sea and the rocky cliffs in Halong Bay. Besides, tourists will hunt a cheap and quality hotel room when booking before the journey.
Do not make your trip imperfect because of your poor preparation of the necessary things when traveling to Halong Bay. If you want to get more information about Halong Bay tours, feel free to contact us via our website. Share it if it is useful to you. Have a great trip!