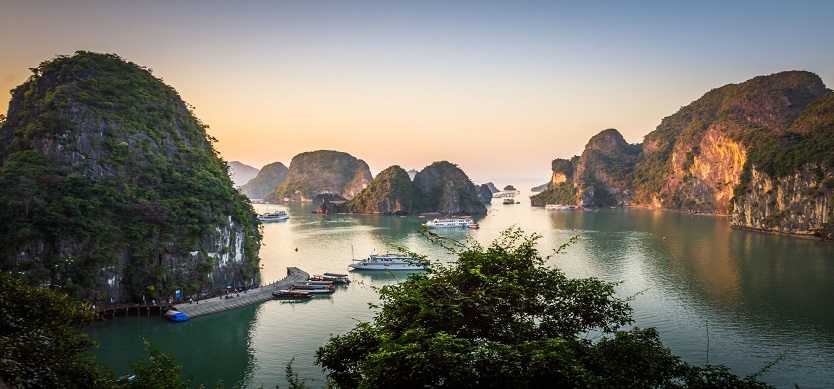 Halong Bay is a wonderful destination in Vietnam with a lot of attractive and interesting things for enjoying in there. Therefore, there are a lot of tourists wanting to visit the place one time.
In order to get Halong Bay, tourists can easy to choose among private car, public car, motorbike or seaplane depending on your budget. However, the seaplane is known as the most attractive and luxury way to explore the whole beauty of Halong Bay from the sky.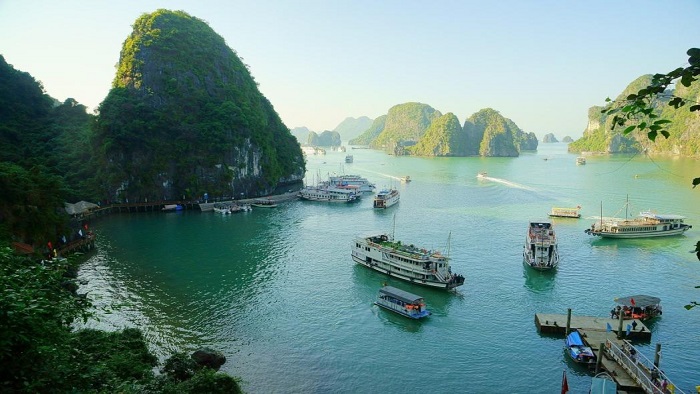 The splendor of Halong Bay from a drone cam
Looking from above, visitors can see the spectacular features that the Creator has bestowed on Halong Bay, one of the most popular destinations in Vietnam. Tourists can start their day by watching the spectacular sunrise over the sea. From above, you will feel the beauty of the sea and the sky in the sunshine of a new day, and the smallness of man before nature here.
Titop Island, the famous beach with white sand and blue water, a favorite destination of tourists visiting the bay. Situated among many small islands, tourist boats usually moor here. Ba Hang fishing village is also a favorite destination of tourists. In addition to learning about the lives of local people, you can also use a kayak to tour the nearby caves.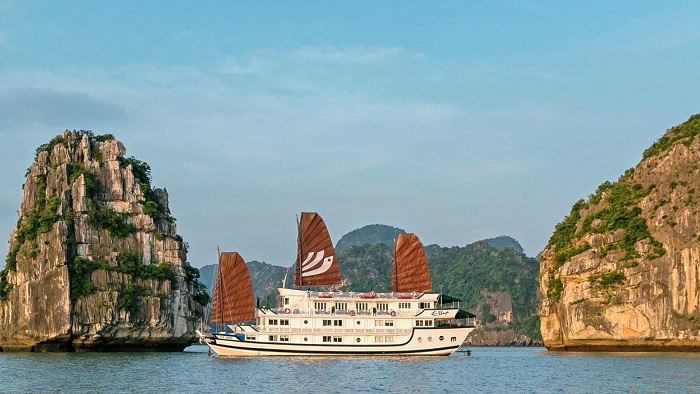 The splendor of Halong Bay from a drone cam
Hope that after the post, tourists will know more information about Halong Bay in particular and Vietnam in general. If you need more useful information for traveling to Halong, you don't forget to visit our website to get more.