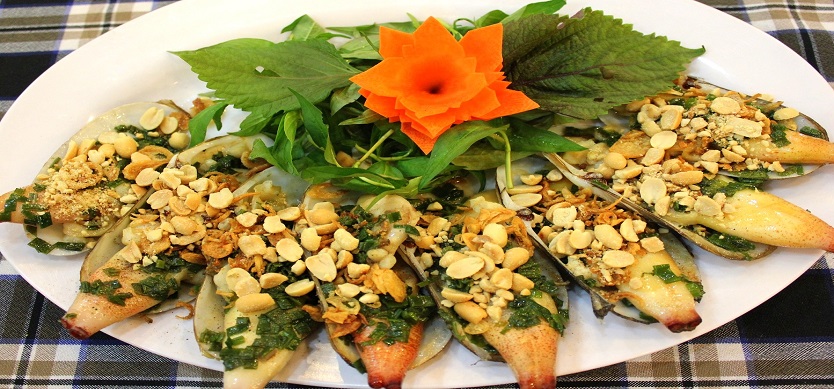 NoSome of the best dishes in Halong Bay right now. Visiting Halong Bay, you cannot skip these dishes for sure, as they are some of the main specialities in Halong Bay right now. Be sure to check out these dishes, or you might need to revisit Halong Bay the next time!
1. Chopped squid
When you are in Halong Tours, Vietnam, you have to try the squid in Quang Ninh. Quang Ninh squid belongs to the specialty dishes of Vietnam. Tasty noodles must be made from the hand to create the crispy. Where the mixture is marinated with some pepper and fish sauce until just enough, they squeezed in pieces and put on the frying pan.
The squids are usually fried, then before eating, you only need to fry until it has the golden color on the two sides, that is when it can be enjoyed right away. Eat chopped squid in Quang Ninh, you will feel the crispness, sweetness characteristic of the squid. The chopped squid can be served with chili sauce to make the dishes even more enjoyable or dipping sauce with fish sauce, which is also delicious. Coming to Quang Ninh, do not forget to buy chopped squid as souvenirs.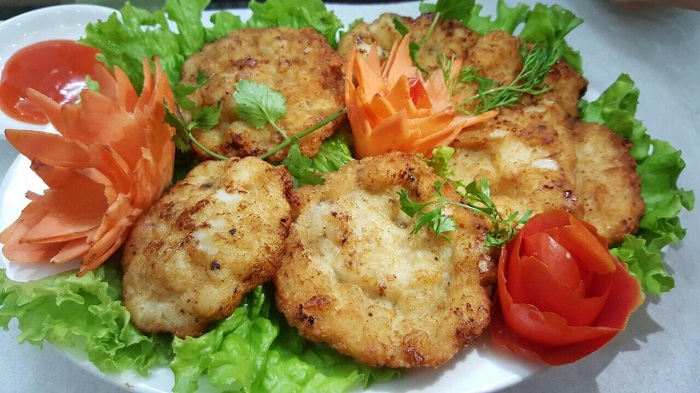 Chopped squid
2. Roll cake, sticky rice and chopped squid
Because of the delicious squid specialties, Quang Ninh people make other variations from this dish, such as pancake rolls or sticky rice noodles ... It is a weird dish, but delicious.
Slices of hot rolls added with aromatic spices when eating together with the chopped squid will make your taste be surprised and you will always remember it when the food is both soft and crispy. This feeling is almost impossible for you to find in other spinning variants.
In addition, sticky rice and squid is also worth a try. Sticky pieces of hot sticky rice rolls, eaten with pieces of crispy squid sauce, sweet chan add a little fish sauce or juices so good that you can empty the bowl but still crave for more.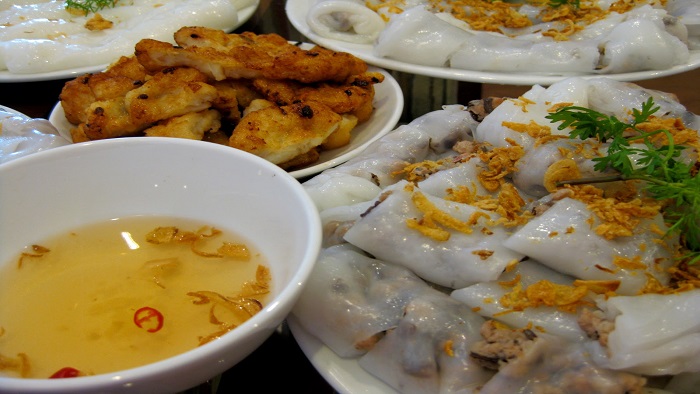 Rolled cake, sticky rice and chopped squid
3. Sea-acorn soup
Sea-acorn usually lives in cliffs, boats ... In order to get the sea-acorn, people often have to use specialized tools such as a miniature hammer to relieve, break the shell and remove the gut. It is not easy to get the gut out but the goulash can be made into many delicious dishes, the most delicious one is sea-acorn soup.
The soup is not difficult to cook, just need the clean gut with tomato or tamarind with tomatoes and scallops with scallion, small spinach and a few slices of fresh chili to desiccate the tasty. Take a spoonful of water with the sweetness of dark, sour, spicy, so hot, you will forget all the tiredness right away.
4. Nodding cakes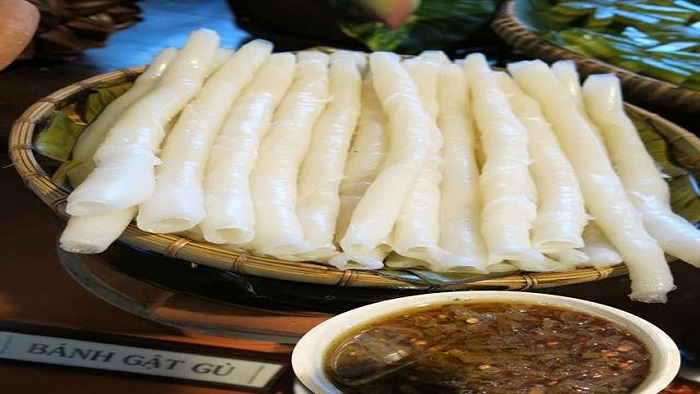 Nodding cakes
Nodding cakes are like pho or stuffed pancake which is a famous dish in Tien Yen area, Quang Ninh. This type of cake is the size of a finger pointer with white marsh when dipping with fish sauce and prepared according to the unique recipe.
It is known that the nodding cakes are handmade, with flour to make the bread soaked in a little rice cooked with puree. The noodles are soft, flexible, with aromatic characteristics. You cannot really stop eating once you started.
The good nodding cake does not only have good noodles, but also a good sauce. The sauce is usually made from the traditional fish sauce, distilled with chicken fat, onions, peppers... Dissolve the cool cake with the thick fat greasy sauce you will understand why the nodding cakes are so popular so many people.
5. Seafood noodles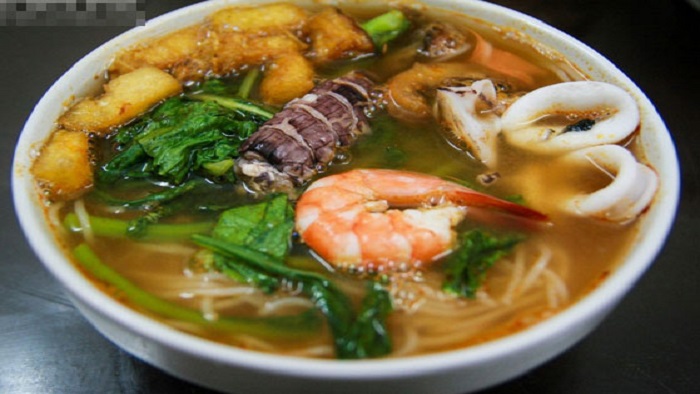 Seafood noodles
If you tell me that Hanoi has seafood noodles too, why go back to Quang Ninh, then even how easy-going you are, how can bowls of vermicelli with frozen ingredients in the cities can be compared to freshly cooked seafood noodles from the sea right?
Seafood noodles in Halong are extremely mouthful , shrimps, crab meat, fish balls, vegetables or herbs. A full bowl of seafood noodles is only about 40,000 VND, but it is enough to satisfy you fully, not to mention the sweet taste of fresh seafood.
All in all, an amazing dishes. When you are in Tours in Halong Bay Vietnam, you must try at least one bowl of this.
Hopefully you will have a wonderful time in Halong Bay trying out these dishes. Do not forget to visit our homepage for more articles. We do hope to see you again in Halong Bay!
Like This? Love This? Spread The World!