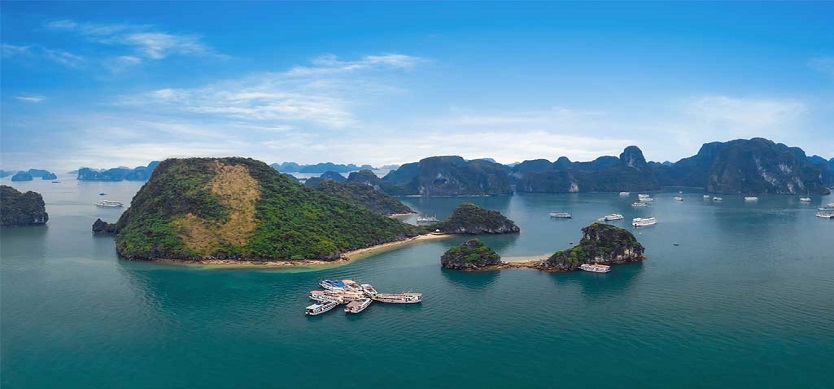 If you do not have a chance to travel to Ha Long in the winter, it is an omission. Because different from the hot and sunny summer days, the Ha Long winter becomes more tourists, the weather is more pleasant and especially the landscape becomes extremely special.
Not only developing tourism in the summer, but Ha Long also receives a lot of visitors in the winter, especially foreign visitors. Traveling in Halong in the winter, visitors will feel the beauty completely different from the summer because Ha Long winter has a calm and peaceful beauty.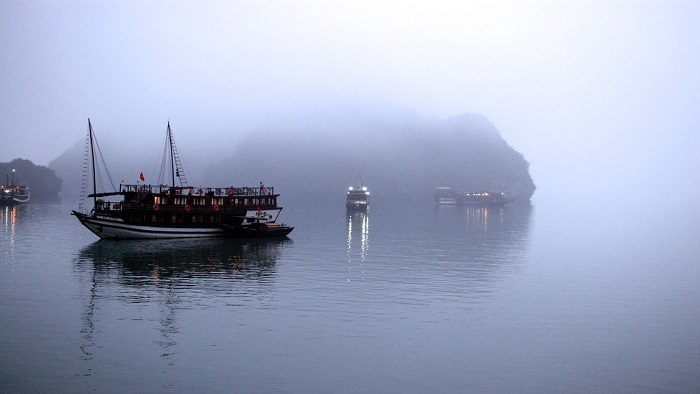 Top things to do at Halong Bay this winter
The sky at this time seemed to be no longer in the deep blue as the summer days but brought a gray color, containing sadness and ability to make people's hearts more peaceful. There is also no clear blue sea for visitors to enjoy swimming and playing. The highlight in this charming nature picture is the limestone outcrops, the ships are going up and down endless.
Traveling in Ha Long in winter, there will be no vigorous green vegetation on the rocky islands but instead is a very poetic and unique setting. It was the misty mist that flew gently in the air. The fog floated close to the water surface like a veil of veils covering, only the peaks of stone seemed to be hidden.
Another great experience is when you are soaked in hot tubs, take a deep breath into the chest of cool and fresh air, and take a look at the offshore sails will feel how relaxed
Starting the Hanoi - Halong tour by bus in 4 hours, visitors can enjoy Pho Ga (chicken noodle soup) in Hanoi early morning and then watch Hong River (Red River) when crossing Long Bien Bridge which was built in 1899.
Visitors can watch clean blue water of Halong Bay and thousands of 20 million-year-old limestone islands from Dragon's Pearl Yacht.
Limestone islands become the highlight of the bay through black and white photos.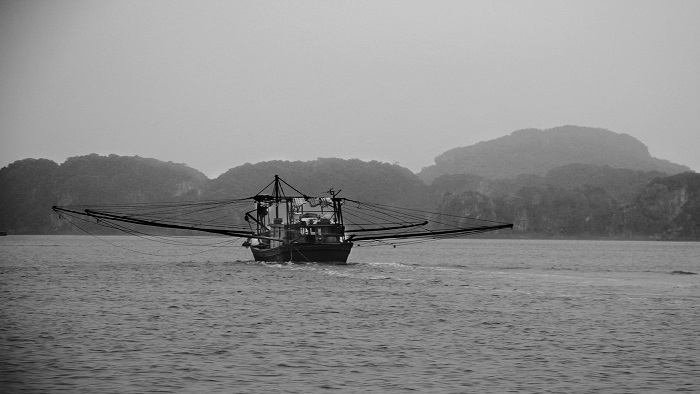 Top things to do at Halong Bay this winter
Visitors can row kayak and join other activities on the bay like swimming, studying the daily life of local fishermen, enjoying seafood dishes and watching stalactites on limestone caves.
It is very enjoyable to taste a cup of coffee on a cold winter day in Halong Bay