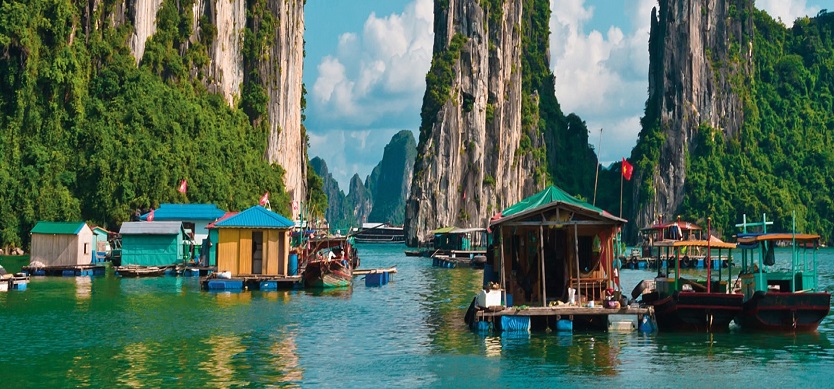 It's a full 20 years since I sat swathed in the inky darkness of Sydney's now-defunct Pitt Centre cinemas, swept up in the period drama Indochine.
But beyond the epic love story of a French naval officer and a Vietnamese princess, one thing, in particular, kept my gaze glued to the big screen - the awe-inspiring Halong Bay, its myriad limestone islets rising majestically from a moody emerald sea.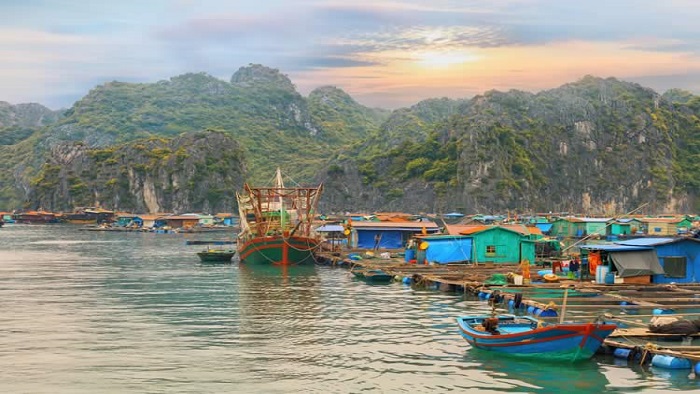 Two night Halong Bay cruise with Wendy Wu Tours
I vowed I had to visit Vietnam and, more specifically, witness with my own eyes this body of water's mystical, magical charms. Amazingly, my travels took me around the world but never to Vietnam.
Last year I got as far as Ho Chi Minh City then up the mighty Mekong to Cambodia, but still, a long way from that dream hatched on the back of a movie-ticket stub.
Now, here I am standing on the departure dock at Tuan Chau marina waiting to begin a two-night Halong Bay cruise and the fantasy is just minutes from becoming a reality.
Cruise director Ronald welcomes my group on board the Au Co and tells us there is no Wi-Fi on board, insisting our job is to relax. Which is a good thing, since the four-hour, 165km drive east from Hanoi was anything but relaxing, due to a bumpy road and the creative Vietnamese driving that seems to ignore any conventional road rules, lanes or load capacity and operates purely on a "might is right" system of giving way?
Trucks, buses, mini-vans, and scooters - transporting everything from pigs, chickens, large ceramic pots and sheet-glass - whiz every which way, making just looking out the window a nerve-jangling experience.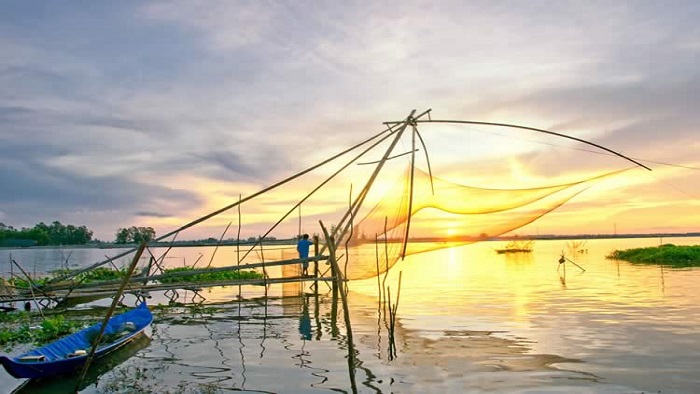 Two night Halong Bay cruise with Wendy Wu Tours
But within a few hours of boarding the vessel - like all others on the bay, painted a mandatory white since regulations changed last year - we've been served a delicious five-course lunch, slaked our thirst with Ha Noi beer and kayaked to an exclusive beach for a swim in the shade of a giant stone monolith.
Relaxed? Any more so and I'd slip into a coma.
Back onboard the Au Co, a generous-sized cabin with a private balcony awaits.
It's where I park myself, a balmy breeze caressing me, and listen to the purr of the engine and the lapping of the deep-green water against the bow as we motor along.
I try to read but quickly give in - every second sentence I can't resist lifting my eyes to stare at the giant limestone formations called karsts growing like stalagmites from the seabed, tufts of tropical foliage softening their craggy facades.
When I'd mentioned to a friend a few weeks earlier that I'd finally be going to Halong Bay, she drew a sharp breath. "That," she said, with a sparkle in her eyes, "is the most beautiful place in the world."
As I watch the sinking sun begin to glow orange behind distant dotted silhouettes and see the faintest sliver of the moon high in the still-blue sky, I'm convinced she's right.
For the past 13 years, Wendy Wu Tours has been bringing Australians to Halong Bay. In fact, none of the company's itineraries to the north of Vietnam is without a visit here, be it a day trip for a lunch cruise, or one or two nights floating amid the blissful serenity.
Of course, this UNESCO World Heritage-listed area, whose name translates to "Dragon Descending Bay", is just one of the many magnificent destinations Vietnam has to offer.
According to legend, its almost 2000 islands and islets are petrified jewels spat out by the dragon.
Certainly, its unearthly atmosphere and jaw-dropping scenery demand to be savored, and traveling in style aboard the Au Co just add to the experience.
From a tai chi lesson on the upper deck at sunrise to a night-time barbecue feast, it is, as Ronald said, all about the relaxation.
During the day, however, there are plenty of activities to participate in if you so choose - from kayaking through a pitch-black bat cave to deepwater swimming, to a tour of the remote floating village Vung Vieng aboard small craft rowed by locals, to a trip to the invitingly named Surprise Cave (actually, no surprises there).
Hope that after the post you will have more useful information about Halong Bay.