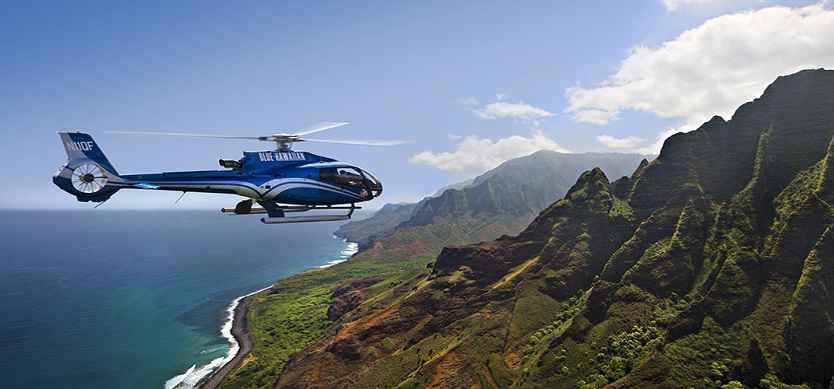 Halong Bay is known as the famous and attractive destination in Vietnam with imposing landscapes. Therefore, there are a lot of ways of traveling to the place in which a helicopter is one of the most impressive ways for travelers.
It is expected that in March, Tuan Chau, Ho Chi Minh City, Quang Ninh Tourism Management Board will officially put the helicopter parking yard into use. This service aims to serve fast travel of tourists who want to travel to Ha Long Bay on their own and watch the bay from above. This project has been built and exploited by Tuan Chau Group and Northern Helicopter Company.
Viet Nam helicopter tourism begins
Helicopter parking apron is under construction including a parking system, a station with a total area of more than 3,000m2. When going into operation, Tuan Chau Heliport will be connected to Gia Lam Airport, Hanoi to bring guests from Hanoi to Ha Long and vice versa. Helicopter service also serves travelers flying to visit the scenic spots of Ha Long Bay and fly to Van Don and Yen Tu. Earlier, Gia Lam seaplane service - Tuan Chau attracted a lot of visitors. However, taking a helicopter to see Ha Long Bay has its own interesting, because the seaplane has to fly straight, while the helicopter can stop for visitors to watch and take photos.
It is expected that there will be 3 types of helicopters used on air routes, including Mi17 (12-20 seats), Ec (12 seats), Bel 505 (4 seats), new life, equipped with advanced technologies such as vibration control system, a modern navigation system, floats. In addition, the aircraft has glass cabins, making it easier to observe, admire, air-conditioned and spacious seats.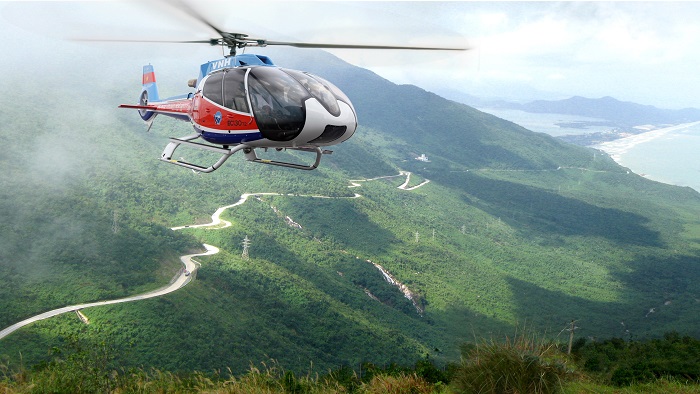 Viet Nam helicopter tourism begins
When in operation, two Bel 505 planes are always available in Tuan Chau to serve guests when needed, pointing to Gia Lam when requested.
Hanoi locals and visitors can now enjoy helicopter trips to some famous destinations offered by the State-owned Northern Viet Nam Helicopter Company.
Flights are operated to Halong Bay; Sapa; Trang An and Bai Dinh in Ninh Binh Province; and Mai Chau and the Hoa Binh Hydroelectric Plant (Hoa Binh Province) at $2,640 an hour.
This is the first commercial helicopter service in Viet Nam's tourism sector; it was previously limited to the oil and gas industry.
Last August private carrier Hai Au Aviation launched a seaplane service between Ha Noi and Ha Long Bay, charging passengers VND5 million ($235) for the 25-minute flight.