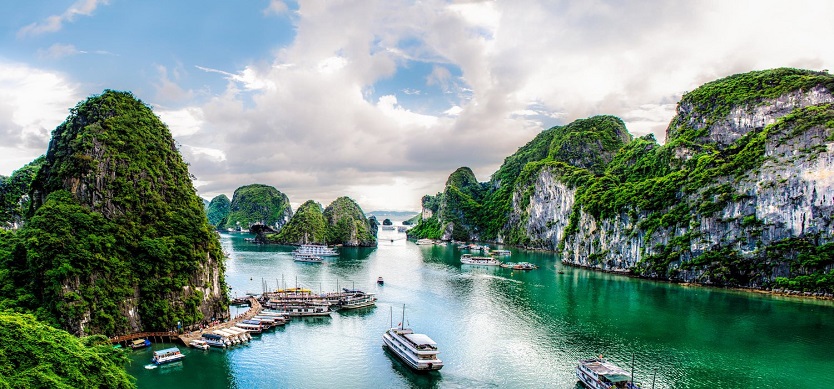 Halong Bay which has been renowned for the breathtaking natural landscape and the exciting sea activities is one of the most popular tourist destinations in Vietnam. There are several things the visitors should be aware of to have a satisfying trip as much as possible. Here is our suggestion of must-know things when coming to Halong Bay. Do not hesitate to take Halong bay tours from Hanoi to get more information about diving in Halong Bay and mouth-watering dishes you must try in Halong.
Do not forget your camera
Halong Bay is one of the most visually spectacular spots on the planet. The views are surreal. This is one of the rare places where your camera will flicker continuously. No matter day or night, sunrise or sunset, under the bright moonlight or in the misty morning, the exceptionally endless charm of Halong will touch the heart of any travelers. And of course, you like to record these marvelous moments. Therefore do not forget to carry your camera or phone as most people do nowadays. Moreover, make sure that your tool remains to have lots of digital memory.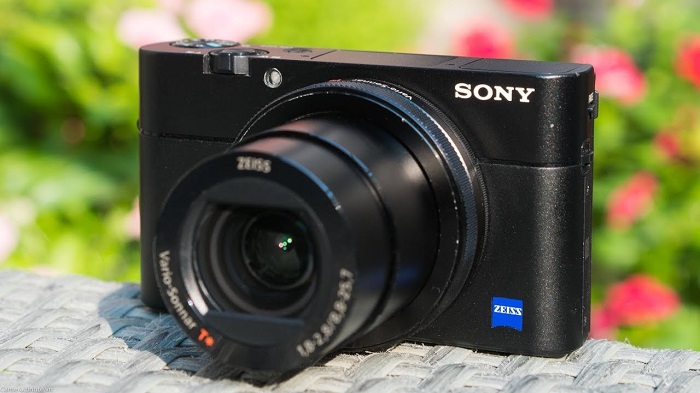 Camera
Check the weather carefully before the trip
Because Halong tourism is mainly the sea exploration, so the weather condition is a decisive factor for the journey. Before heading to Halong, the visitors should check the weather at the time of the trip. If it may be rainy, tourists should not arrive because the ships are more likely to be banned from the ocean in order to ensure the safety of travelers. Moreover, checking the weather prior to the trip also helps visitors not to be stuck in the unfortunate circumstances that the tour can not take place in an expected way. Truthfully if you have to stay in Halong on an unfavorable weather day, it will bring several inconveniences to you. If you book a cruise, make sure you understand clearly the refund procedures in this case.
Despite being the peak season for tourists, October - December may be the best time to visit Halong thanks to the pleasant weather. It may be less rainy and humid, with the average temperature around 20C. The sun is frequently not as burning as in the summer. Christmas and New Year also take place in December. Therefore, customers can have some cruise deals or benefit from special programs for this occasion.
Study the tourism map
Many visitors travel to Halong without studying the tourism map since they assert that it is the guide's job. However, before the trip, you are highly recommended to preview this map to get a brief overview of some spots to go as well as the basic information about the destinations. This is significantly important for travelers who decide self-discover. Thanks to the pre-map study, the visitors will be more active throughout their trip. Everything will get clearer and more convenient. If you check the map previously, you may know some amazing lesser-known destinations, which are worth exploring, besides the famous spots.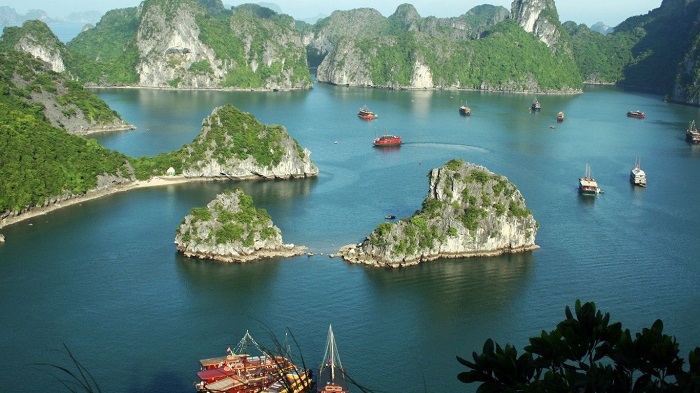 The maze of limestone cliffs in Halong Bay
Personal items
According to Halong tours Vietnam reviews, preparing luggage is extremely important before heading to anywhere and Halong Bay is no exception. Utensil should be prepared sufficiently but you shouldn't carry too much. Unimportant things should be left at home. If the weather is fairly cool, be sure to bring the warm clothes.
Because a traveler must move continuously, a small backpack is essential. Instead of the huge backpack that is time-consuming to grab and search for what you need, a small backpack allows you to grab your utensil quickly as well as the sprint to the deck outside to contemplate the attractive sights.
Sunshine may be plentiful in Halong Bay, and you can hike up to the caves so it is advisable to bring sunscreen to protect your skin. Good walking shoes and comfortable clothes will make your journey more enjoyable. The wide-brimmed hat and sunglasses are also essential to protect your eyes and body. In addition, if you plan to swim in the sea, remember to carry towels and goggles. The guests should also bring food and beverage to avoid the case the trip may be long and tiring.
Your place may be far away from city or doctors and you can't be sure whether you have diseases during your journey. Keep in mind that you must always carry the basic medicines of your usual ailments that you are prone to. Besides, it's advisable to bring antiseptic cream, a few band-aids and a sprain – spray when you are in wild nature.
Cash and required papers
It's a good idea to carry a small amount of cash and bring ATM cards for more convenient transactions and payment. Money, identification and ATM card shouldn't be left in the same place. Keep the eyes on them all the time. When traveling to any tourist spot, you are sincerely recommended to carry your identification, passport, train ticket or boat ticket, and service if available. In case of emergency, the birth certificate is needed.
One of the secrets to have an expected trip is to be well-prepared as much as possible. This is also true for Halong Bay. Hopefully, this above information is helpful to you. Let's visit Halong and have a memorable trip. Halong is waiting for you.