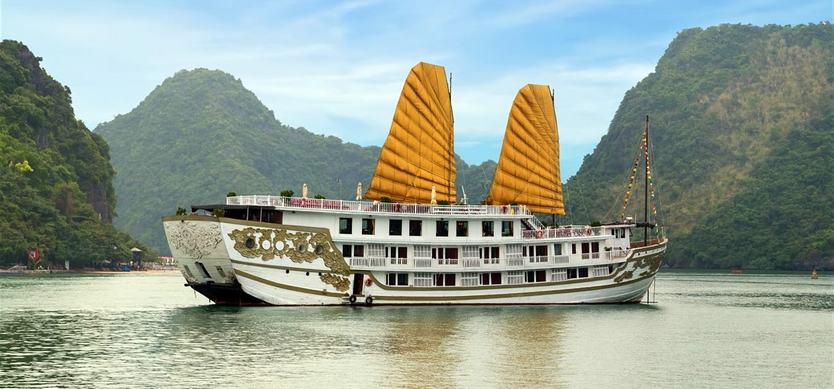 After booking a Halong Bay cruise successfully, it is time to answer the next question: what to bring when taking Halong bay cruise? Although it is not the most crucial problem, good preparation will make your vacation perfect. The following is a list of necessary things that you need to bring during your Halong Bay tour.
Small backpacks
The best thing for tourists to bring is a small backpack. Instead of the huge luggage that takes up a lot of time to look for and get the things you need, a small bag will help you to find your items quickly and run to the deck outside of your yacht to admire the breathtaking scenery. Also, with the essential function of the small backpack, you can bring along your camera or some bottles of water when discovering many magnificent limestone caves at Halong Bay.
Personal documents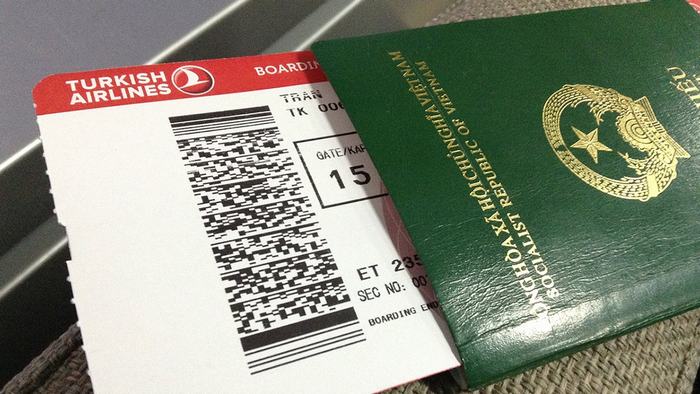 Passport is a necessary thing
Whenever traveling to a foreign country, you must always bring your passport for any cases. It is the only thing that can demonstrate who you are and where you come from. Even having a lot of things in your backpack, you have to make a place to put your passport because If you do not have your passport, you may not be allowed to get on your cruise ship.
Clothes
It depends on your demands. However, you should bring two clothes for a 2-day trip, or 3 to 4 pairs for a 3-day journey and 1 set of pajamas for sleeping at night. You will be provided many extra unique activities such as swimming or kayaking on the amazing Halong Bay cruises, so you should also bring your swimming suit. T
The weather is also a factor impacting on your choice of clothes. If you travel to Halong Bay from November to March, you should wear thick and warm clothes. From May to September is a suitable period for swimming under the blue sky, so you also can bring some skirts, shorts or sleeveless T-shirts.
Footwear
Apart from high-heels and expensive shoes, when you are traveling and exploring, you should bring and wear something comfortable and active.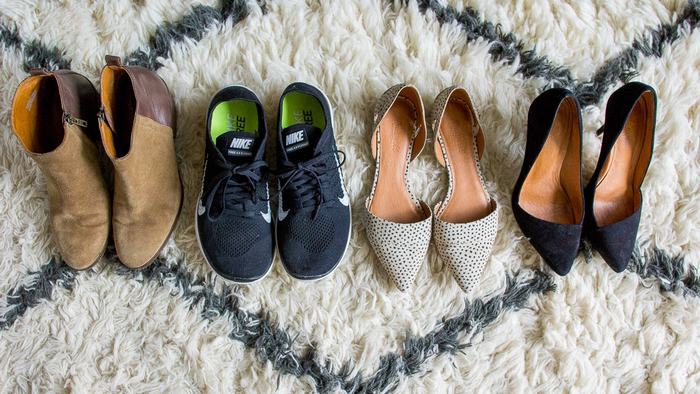 Shoes for traveling
It is easy to find a pair of flip flops in markets of Hanoi or Halong Bay for just 1 to 2 USD. Sandals and flip flops are perfect for you to walk around the yacht. Besides, a pair of sports shoes is suitable for visiting the limestone caves of Halong Bay.
Water and snacks
You should bring some bottles of water along because the drinking water provided on your board is limited, or some cruises do not serve water in some cases. It often happens with the cheap cruises offered by the untrustworthy travel agents.
It is not ideal for spending your money on board because everything is hugely overpriced. Therefore, you can buy something that you need such as water or snacks at the convenience stores (Vinmart or Circle K) with a low and fixed price.
Toiletries and medical supplies
Toothpaste and Vitamin
After the whole day of playing and exploring, it is time to take a shower and prepare for a great night. However, some cruises do not provide toothpaste or shampoo. A few cruises supply toiletries with the unknown brand names.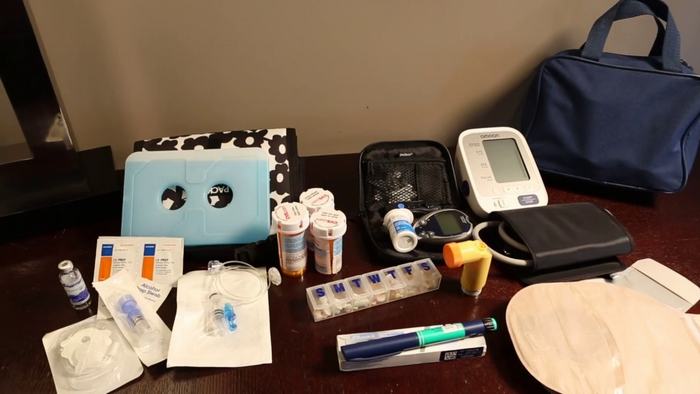 Medicine when traveling
If you have ever stayed in a typical hotel in Vietnam, you would see a small green toothpaste which has weird smell and taste. Therefore, you should bring your toiletries for your vacation. If you get the seasick, allergic or respiratory disease but still want to enjoy the magnificent beauty of Halong Bay, make sure that medical supplies are put in your backpack. You cannot go to a hospital easily while in the middle of the sea. It would spend much time getting back to the port. It would ruin your whole trip just because you forgot to prepare a few pills at the hotel.
Electronic devices
Cameras cannot be left at home if you want to capture the stunning scenery and enjoy the moments with your family and friends. You should bring a light camera with some extra batteries.
Charge all batteries of your camera so that you will not have to worry while taking the great pictures of caves and beaches in Halong Bay. Do not miss the right moment because your camera is out of battery. You can also bring your laptop or smartphone because many cruises have a WIFI connection. You can quickly contact your friends, family or relatives and live to stream your adventure to them.
Your Halong Bay Cruises will be perfect when you have the proper preparation. If you want to get more information about Halong Bay tours, feel free to contact us via our website. Share it if it is useful to you. Have a great trip!