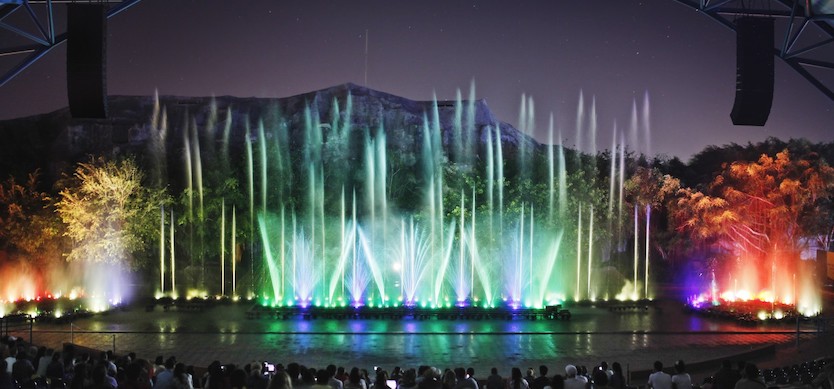 Visiting Halong Bay, besides the poetic nature, abundant seafood, and rural lives, Hoang Gia National Park will give you a new experience with various attractions.
Where is Hoang Gia National Park?
Hoang Gia National Park, also known as the Royal Park, is situated along the famous Bai Chay beach. From Bai Chay wharf, it stretches to Halong night market. It is renowned for a huge resort that has a total size of 10 hectares.
Within the park, you will find excellent restaurants that serve a variety of European, Chinese as well as Vietnamese cuisines that will genuinely leave a savoring taste in your mouth. A bite of those delightful cuisines will complete your Halong Bay tour.
Moreover, it is a place specifically designed for recreation and relaxation. There are bathing services where you can take a refreshing shower and cleanse your body of dirt and impurities that you get from traveling. You can also engage yourself with activities that will make your blood boil with excitement, such as testing your skills in archery, taking a ride on a moving train, seeing if you are brave enough to stay inside a ghostly house and many more.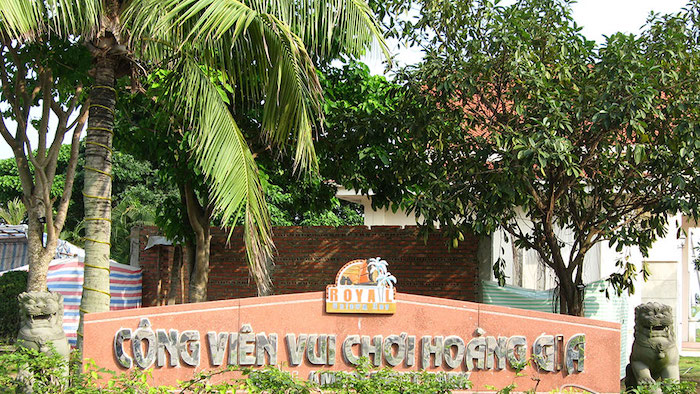 Hoang Gia National Park
Including the park in your Halong Bay tour package will allow you to see a lot of rare and endangered species that are being fed and taken care of at the park. Some of them are ostriches, dwarf horses, different kinds of pythons as well as exotic ornamental trees.
Top attractions of Hoang Gia Park
Vietnam Cultural Theatre
In case you are planning to take a stroll around the Royal Park, you must make sure that you will never miss the shows of Vietnam Cultural theatre. By dropping by at the theatre during your Halong Bay tour, you will be fascinated by the traditional songs and folk dances of Vietnam.
The "sap" dance is one of the most famous folk dances of Vietnam and if you feel confident that you can follow the steps, don't hesitate to join them since you are allowed to participate with the impressive performance. The theater performed three shows every day, and each of them has a duration of 45 days. You can watch the show at 7.30 pm, 8.45 pm, and 9.45 pm.
Antique Museum
If you are fond of history and want to know something about Vietnam, then visiting this museum is a must. The museum houses an extensive collection of antiques such as the artistic Bat Trang porcelains and pottery, remarkable wooden sculptures of Cham Pa, the bronze drum of Dong Son and many more. Also, you need to make sure that you will be able to check out the two tombs of Han and So Dynasty that are centuries old.
Water Puppet Theatre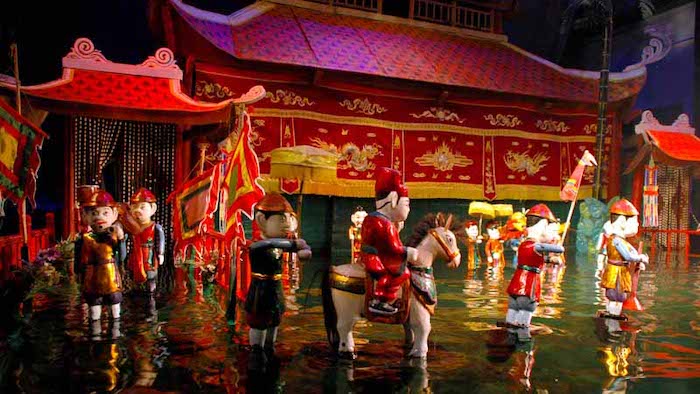 Water Puppet performances
This unique theater was formed in the 12th century during the Ly Dynasty. The first performance was for Ly King in Long Doi pagoda, Duy Tien, Ha Nam. Since then, water puppet shows became one of the Vietnamese traditional cultures. Each day, there is a presentation of 3 shows with a duration of 45 minutes per show.
The performance time (local time) are 6.30 pm, 7.45 pm, and 8.45 pm daily.
Art gallery
The gallery displays more than 200 outstanding paintings by renowned Vietnamese artists. Some works have won prizes locally and abroad such as "Fruit harvest" by Mr. Phai and "Girl's Portrait" by Mr. Nghiem, etc.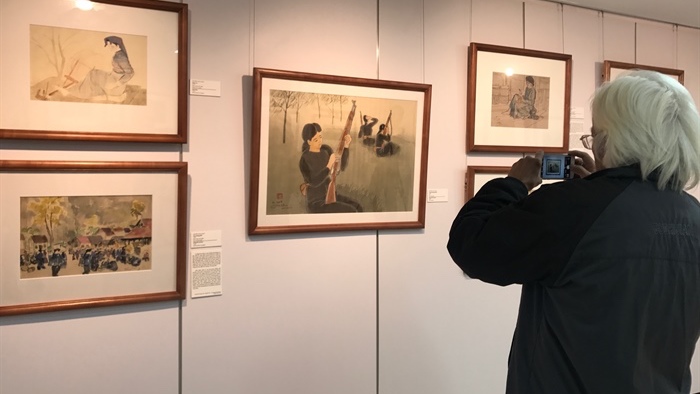 Inside the Art Gallery
Balloon
It is the only game in Halong. You can see a panoramic view of Halong Bay on it.
Deluxe Shopping Center
Located near the Bai Chay beach, it has a total of 25 blocks with 138 units. It is a place concentrating the famous Vietnamese and the world's brands like Pierre Cardin, Bossini, Khai Silk, etc.
Hoang Gia National Park is a place that portrays nothing but elegance and visiting this site during your Halong Bay vacation will give you an experience that you will never forget for a very long time. If you need further information about how to get to Vinpearl Halong Bay, feel free to let us know or find Halong cruise prices via our website. Please like and share the article if it's useful for you. Thank you.